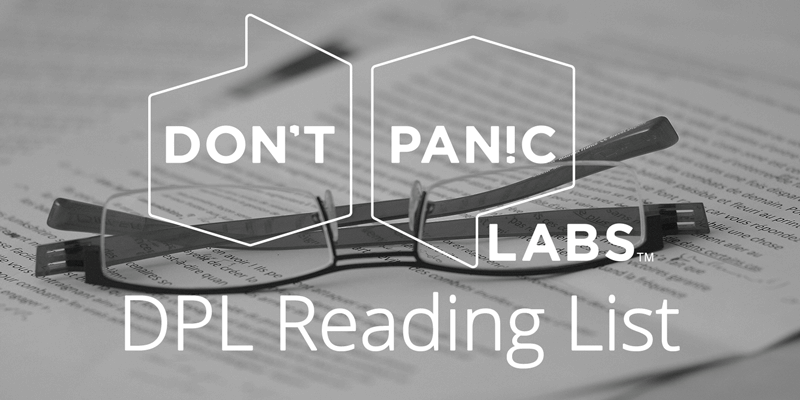 DPL Reading List – September 17, 2021
by
| September 17, 2021 | in
Each Friday, we share a curated list of articles we found during the past week. Here's the list of the new and interesting ones we found for the week ending September 17, 2021. If there's an article you think we should read, let us know in the comments below.
Microsoft accounts can now go fully passwordless – Beginning this week, Microsoft will let consumers sign into their MS accounts with its Authenticator app, Windows Hello, a security key, or an SMS / email verification code instead of a password.
The Godmother of the Digital Image – Her work, along with her development in wavelets, has been instrumental in the creation of image-compression algorithms, like the JPEG2000 format. But her influence goes beyond just digital imaging.
Cheap Sensors for Smarter Farmers – At this year's ARPA-E Summit, agriculture-focused technologies that can help producers were showcased. Like the smart devices we use to monitor our health, these sensors monitor plant and soil conditions close to real-time.
What Does a 120-Hz Refresh Rate Mean, Anyway? – Several Android phones (and now the iPhone 13 Pro) use a technology that makes everything on the screen look buttery smooth. But what else does this mean for users?
Apple patches "FORCEDENTRY" zero-day exploited by Pegasus spyware – This week, Apple has released several security updates that patch a "FORCEDENTRY" vulnerability on iOS devices. This vulnerability has been exploited by Pegasus, spyware developed by the Israeli company NSO Group, which has been known to target activists, journalists, and prominent people around the world.
If you work remotely, you need to find a good mentor – After a year and a half of social distancing and a lack of casual interactions, mentors have become even more important. Here are some tips from the experts when looking for a mentor.