ADVANCED CONTINUING EDUCATION
Level Up Your Software Engineering Skills

A solid software engineering foundation is essential for creating quality software.
This is why we created our Advanced Continuing Education program for software developers who are already in the field.
We believe that software developers and engineers must be equipped to face a world that is increasingly reliant on complex systems. Our decades of experience has informed how we approach software development – and participants can learn from what we have gathered along the way.
Watch Part 1 from the section entitled "Motivation & The Software Crisis".
Our courses generally involve a 50/50 split between direct instruction and activities/discussions.
Program instructors deliver courses through a combination of pre-recorded lectures and live online instruction. Participants can work at their own pace ahead of live instruction, and they can refer to specific points in recorded lectures to ensure they understand the presented concepts.
Live instruction is delivered using Zoom, so participants – regardless of location – can learn alongside the rest of their team. And by using a flipped classroom model, we are able to offer the right mix of self-guided learning and "face to face" teaching while providing a meaningful educational experience that adapts to an organization's schedule.
​
Motivation & The Software Crisis
Makes students aware of the software crisis, what we need to work on as an industry, and how we compare to other engineering disciplines.
Defining Software Engineering
Presents an overview of the principles, values, and scope of the Software Engineering discipline.
Estimation
Demonstrates how estimation is a tool to be leveraged to reduce uncertainty and reveal complexity and the different techniques for estimating.
Architecture Principles
Establishes a foundation for decomposing systems based upon the principles of loose coupling, high cohesion, and designing for change. Also covers common architecture patterns that are useful tools for simplifying design decisions.
Architecture Design
Covers how service architectures, system decomposition, and system analysis are all used to build loosely coupled, highly cohesive software systems of any size that can adapt to change.
Architecture Clinic
Puts the course content into practice through the development of a software system architecture following the methods and principles covered in the course.
Software Design
Covers detailed software design patterns as well as considerations and principles related to the design of interfaces data contracts.
Software Design Clinic
Puts the course content into practice through the development of high-level operations and data contracts following the methods and principles covered in the course.
Development Practices
Shows the many ways developers and their teams can improve the software they deliver – including a layered approach to quality, the benefits and best practices of automated testing, and the danger of hidden assumptions.
"A number of my colleagues would benefit from learning what our software design does for us, and why. It has certainly benefited me."
"Overall, everyone came away with a clearer understanding of a modern development process providing a solid framework for enhancing our future development work."
"I found that the course can be insightful for developers of all experience levels. Despite having familiarity, there were ample other technologies and patterns that I hadn't seen that we use on my team today. The class lasted only a week, the experience is one that carries forward for years to come."
"Good format for exchanging code / design ideas. Seeing concepts put into action creates motivation for doing it."
"I see this as what I hope is the future of software design."
Frequently Asked Questions
Who is the Advanced Continuing Education program designed for?
Our program is designed for software developers who are excellent team communicators, effective in delivering their work on time, and able to adapt existing code but may not fully possess the "big picture" understanding needed to identify when and how to apply design principles and best practices.
How large are the classes?
We strongly prefer keeping each class to 20 students or fewer. This smaller size helps ensure active participation in discussions.
How long are the pre-recorded lectures?
Our lectures are typically 15-20 minutes. It was important for us to keep these shorter to avoid "video fatigue" and to provide a more flexible and modular approach.
Is there an a la carte option?
Yes. Our expanded, more modularized and more scalable content means we now can offer a la carte options to organizations that wish to get access to a subset of our content.
How much does it cost to attend?
Individual: $2000/person
Multiple Individuals from an organization: $1500/person
Dedicated Organizational Class (formerly On-Premise Training): $15,000 (up to 20 students)
A La Carte content: Will quote
We still encourage multiple attendees from each organization, so we continue to include discounts for multiple attendees and dedicated company classes.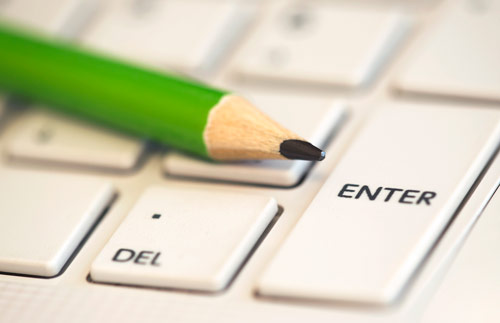 1317 Q Street, Suite 150 Lincoln, NE 68508