YOUR VISION
+
OUR ENGINEERING
We Partner for Innovation
We were built to succeed in the startup world. It taught us that creating successful software products requires the right mix of principled engineering approaches, agile methodologies, and diverse talent.
Our proven processes enable us to quickly and thoughtfully build successful software-based companies, launch new products, and deliver exceptional products for startups and large corporations alike.
Our Team and Experience
Our experience with a vast array of technologies and in a variety of industries ensures your products are built for performance, durability, and success. Learn more about our team and skills.

Your success lies in the collective power of our team. Our diverse and experienced group of entrepreneurial software engineers, architects, UI/UX designers, and project managers have been working together for years. We know how to make your ideas a reality. We thrive in working through the difficulties that inevitably arise when launching companies, building new solutions, or enhancing existing products.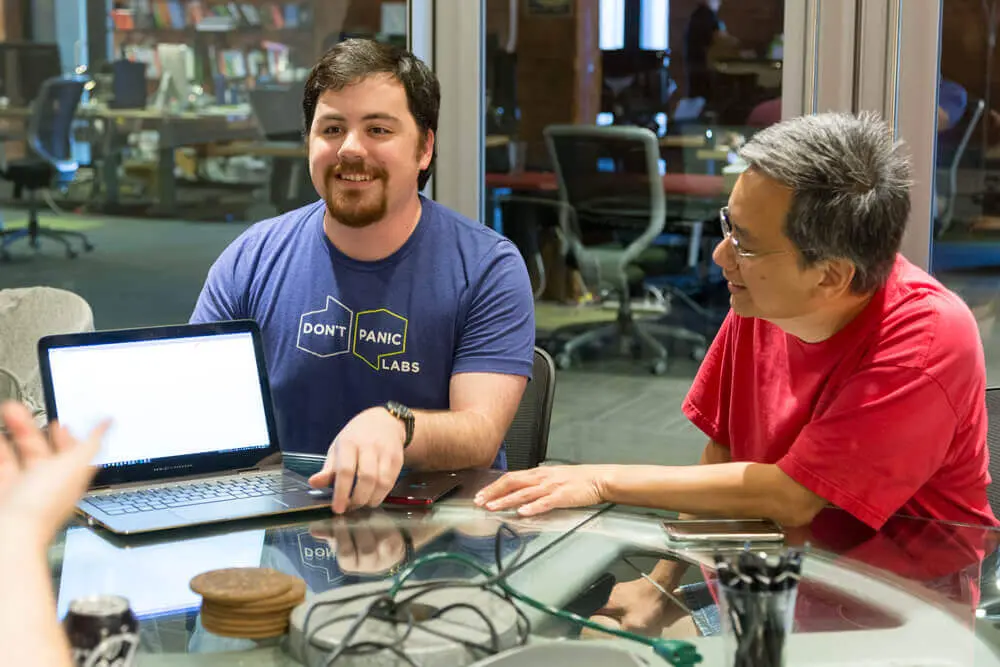 Whether you are still trying to solve a particular problem or have a product ready to be built, we love to learn about what you are doing, where you want to go, and explore how we can help. And if we are not a good fit for your organization, we can point you in the right direction.
We make time to talk with companies of all sizes. Even if you just want to learn more about us or how we build great software, we are happy to share what we can.