Our team is fueled by a powerful combination of passion, talent, and expertise.
Each individual represents a unique set of knowledge and experience. When we bring them all together, we can approach each and every product with the care and consideration of a dedicated craftsman.
Accelerating businesses and working through the challenges that arise gets us out of bed every day. We are committed to not only creating the best possible products but also helping ensure our partner companies' success.
Deep expertise
Our team specializes in the Microsoft .NET technology stack. We chose to build deep expertise on this general-purpose platform so we can effectively solve a variety of problems in a wide range of industries.
This focus allows us to build competencies in many different areas and even take on R&D opportunities. From startups to enterprise-level projects, our scalable solutions bring value to clients of all sizes.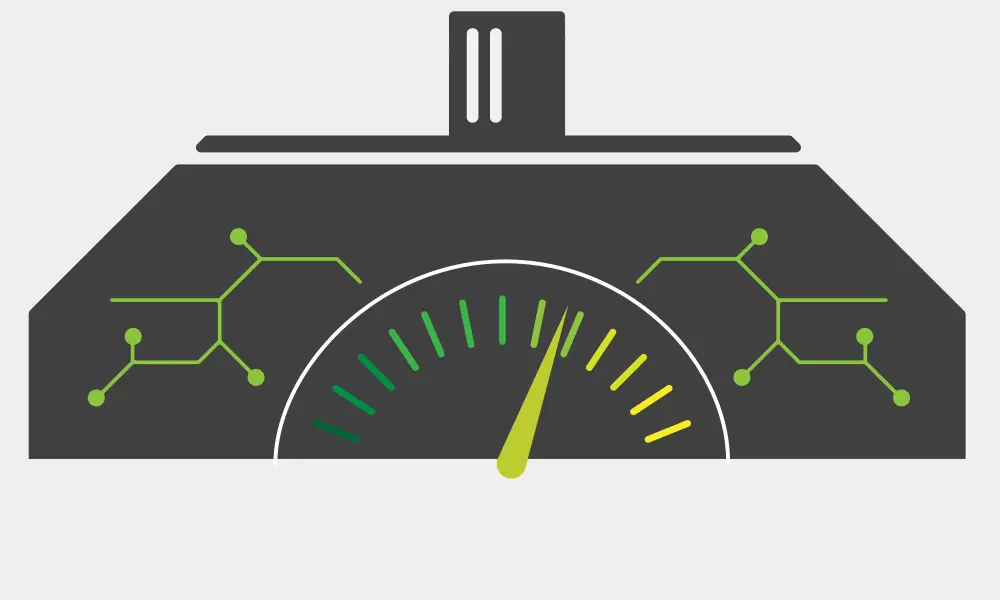 Our strong belief in proven methodologies and processes powers all that we do.
Build upon SOLID design principles

Leverage service-oriented design

Volatility-based decomposition

Test-driven development to minimize bugs and maximize throughput

Rapid prototyping of UI/UX
These principles allow us to build:
Build upon SOLID design principles

Leverage service-oriented design
A well-versed grasp of web technologies is a must in today's market.
HTML5 / HTML / CSS

PHP

Responsive Web Design

Knockout.js
Angular

AngularJS

Bootstrap

Electron

React
Our know-how in implementing the right web technologies has fueled our process in:
Web-based application design and deployment

UI/UX Design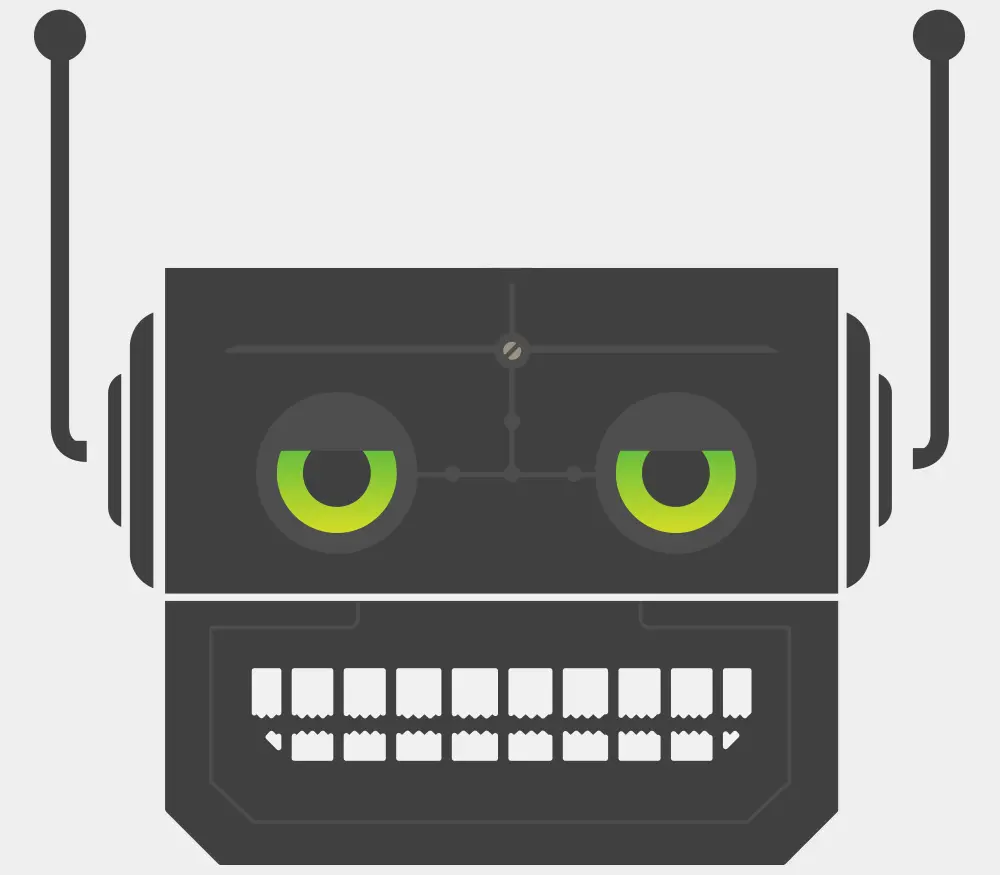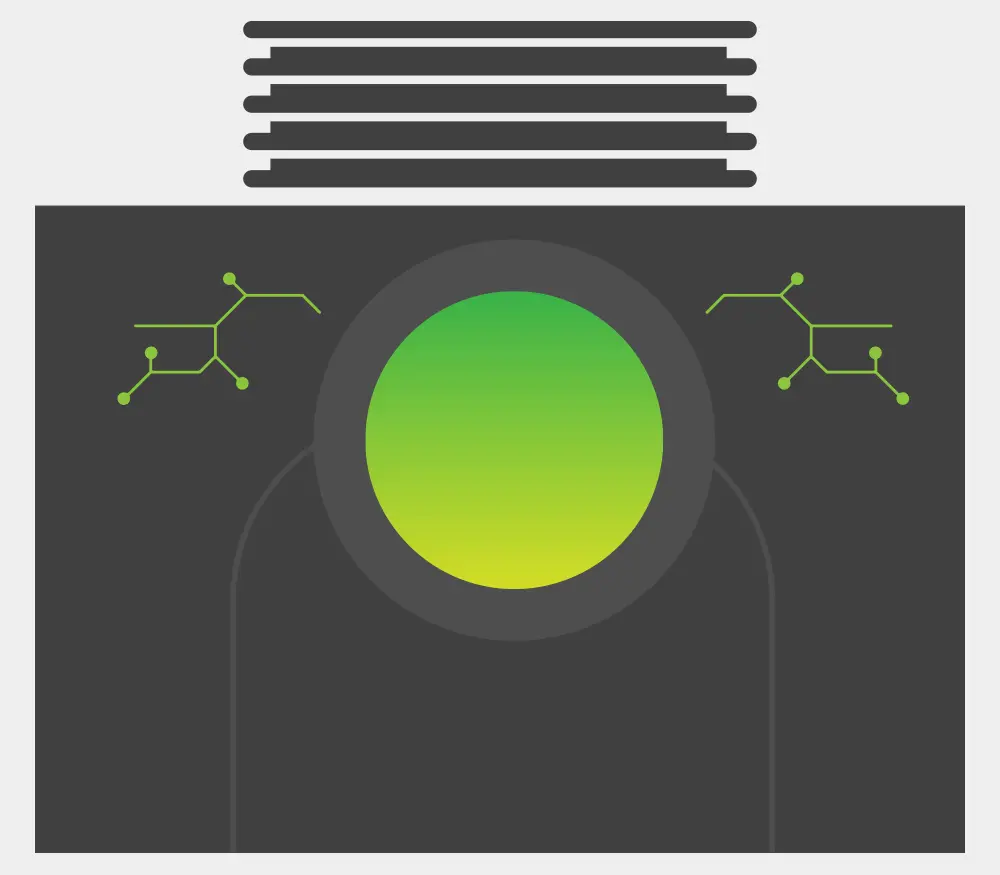 The platforms upon which we have focused our knowledge are the heartbeat of our team.
.NET Framework

.NET Core

ASP.NET

C#

VB

WCF

WPF
Microsoft SQL Server

Oracle RDBMS

NoSQL
Our experience in these platforms has given us experience in:
Data Mining and Analysis

HIPAA / PCI / SOX

Machine Learning

Systems Architecture and Design

Workflow Automation
Development of both desktop and mobile applications has allowed us to serve clients of all sizes and needs.
Android

Microsoft Windows

iOS
Our expertise in developing a wide range of applications includes:
Desktop Applications

Embedded Systems

Mobile App Development

Mobile Device Sensor Analysis & Integration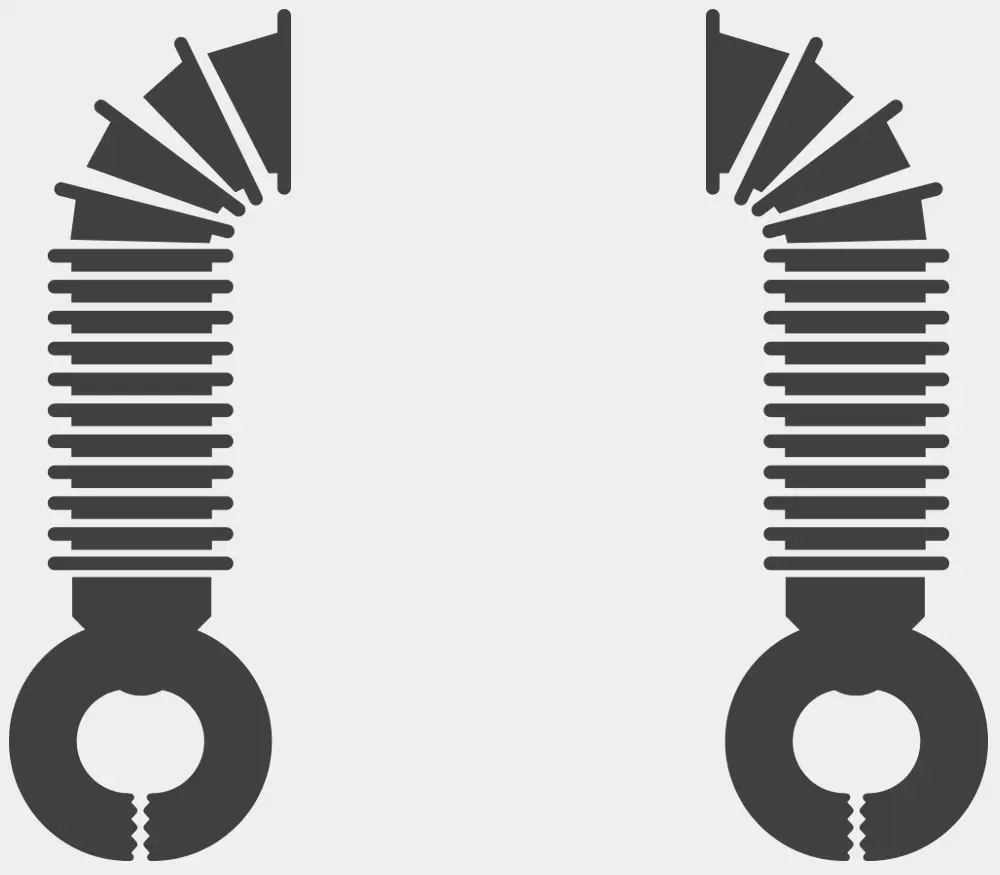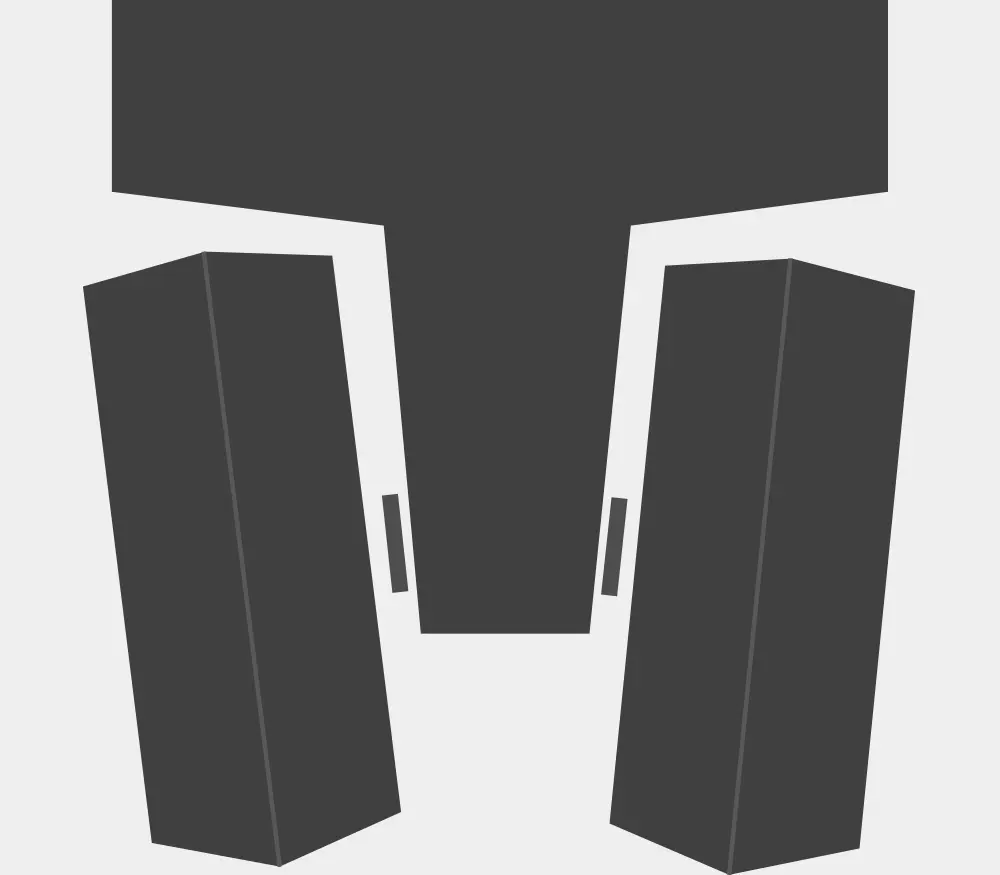 Our expertise with various hosting options gives us flexibility in meeting the requirements of new products.
This experience helps us create products in the areas of:
eCommerce / Transaction / Payment Processing

Geo-Spatial / Mapping / GIS

Internet Video Encoding / Transcoding / Streaming

Scalable & Redundant Systems
Our team is fueled by a powerful combination of passion, talent, and expertise.
Lindsay Anker

Administrative Assistant

Lindsay grew up in Columbus, NE before moving to Lincoln to attend UNL. She has a degree in Art Education from UNL and a degree in Graphic Design from Doane. Lindsay taught art and then spent several years as an Illustrator before becoming a full-time stay-at-home mom to her three children.

She spends her time at Don't Panic Labs doing odds and ends: keeping the kitchen and drinks stocked, assisting with company-wide events, and anything else that needs an extra hand.

In her free time, she enjoys reading, cooking, sewing, traveling, and spending time with her husband, Mike, and their three kids.

Mike Anker

Sr. Software Engineer

Mike was born and raised here in Lincoln. He graduated with a degree in Finance from the University of Nebraska in 1999, and in 2003 earned his M.B.A. from Creighton University in Omaha. While working in the insurance industry, he discovered that his love of building things extended to software development and never looked back.

Mike has developed applications across several different platforms in the insurance, financial, and medical industries.

Living in Lincoln with his wife and three children, Mike enjoys gardening and home improvement projects.

Brandon Barber

Sr. Software Engineer

Branden (known as "Beebs" around the office) had the unique opportunity of testing the waters as a Don't Panic Labs intern in 2011 while working toward his Computer Science degree at UNL.

Don't Panic Labs' passion for building quality software and company culture is why he stuck around. He enjoys collaborating to find the best solution and is quick to pick someone's brain.

In his spare time, Branden enjoys cycling, bird photography, and tinkering with electronics. He will talk your ear off about anything related to solar energy or electric vehicles – you've been warned.

Megan Burma

Product Designer

Megan loves her role in UI/UX design because it requires her to think creatively about how to solve a wide variety of problems. She deeply enjoys collaborating with a team and together helping an idea evolve into a reality. She is driven by creating unique and effective outcomes and views every project as a chance to learn, grow, and innovate.

Megan has worked in graphic design throughout a wide array of industries. She got her start designing craft beer labels and making posters for local bands, and gradually expanded her skills into the UI/UX realm.

Megan lives in Omaha with her husband, Chris, and their big, orange cat, named Fletch. When she's is not at work, Megan can be found teaching piano lessons or watching movies she's probably seen too many times. Megan also loves to travel, try out local food and drink spots, and go antique shopping.

Jamie Connolly

Project Integrator

Jamie was raised in Norfolk, Nebraska, and moved to Lincoln to attend the University of Nebraska.

She has worked in different roles, including Business Analyst, Product Owner, and Product Manager. Jamie enjoys collaborating, planning, and navigating challenges to help ensure projects are successful.

Outside of the office, Jamie and her husband enjoy traveling and spending time with family and friends. They especially enjoy outdoor activities like camping and fishing.

Olivia Daake

UX Designer

After spending the last six-ish years in web design, Olivia has switched to UI/UX Design. She loves the creative aspect of product design paired with the ability to creatively anticipate the user's needs.

When she's not glued to the computer, she's spending time with her husband Tyler, stepson Anders, and her two dogs: a Dachshund named Miller and Great Dane (indoor pony, we say) named Todd. You can also find her at the gym teaching cycling and working out, or playing volleyball.

Fun fact about Olivia, she is a Polydactyly, meaning she has an extra toe on one foot!

Josh Donner

Sr. Software Engineer

Josh started writing programs while working as a phone rep for Allstate, and it turned into a career over 15 years ago. He has worked on many different projects, from OCR technology to 3D modeling of buildings to simulating loading steel on trailers for transport. Don't Panic Labs represents a new chapter in Josh's life and an opportunity to learn new things.

Josh is fascinated with the idea of writing software that controls physical devices. In his spare time, he likes programming Adafruit microcontrollers with python and making LEDs flash. Other hobbies include woodworking, driving his Wrangler anywhere he can, and visiting National Parks to get outside and see new things with his wife and three kids.

Steve Dosskey

Project Generalist

A proud native Lincolnite through and through, Steve found his way to Don't Panic Labs as a college intern while at UNL and has been somewhere in the team's general orbit ever since. He's currently a utility swingman of sorts, dipping his toes in everything from implementing and maintaining internal systems and tools to project management, grant writing, ongoing client support, and more.

Outside of Don't Panic Labs, Steve is heavily invested in Lincoln-area middle- and high-school students, serving as a high school soccer and debate coach and volunteering with several youth development and mentoring organizations. In his spare time (the little he has), you can find him running on Lincoln's many wonderful trails, playing soccer wherever it's found, geeking out over anything data-related, and at any concert he can find a cheap ticket to.

Ryan Downey

Engineer

Ryan is a former electrician-turned-software engineer. After deciding to make a career change in 2015, he began to pursue a bachelor's degree. He decided to take Computer Science 1 at the University of Nebraska – Lincoln and was hooked. He interned at Don't Panic Labs during his senior year and joined the team in 2020.

Ryan loves working with the talented people at Don't Panic Labs to create robust software solutions for their clients and partners.

In his free time, Ryan enjoys reading, watching movies, listing to and playing music, playing video games and board games, and hanging out with friends and family.

Doug Durham

CEO & Co-Founder

Doug Durham is the CTO of Don't Panic Labs, which helps companies innovate through the design and development of software technologies. He is also the co-founder of Nebraska Global, DPL's parent company, known as a pioneer in the startup landscape in Nebraska.

Doug has nearly 30 years of software engineering and development experience in aerospace and defense, healthcare, manufacturing, e-commerce, consumer web applications, and internet network services. He is passionate about the process of solving problems through software, and the application of sound engineering principles and patterns to these efforts.
His diverse skills, education, and various leadership roles have shaped his career.

Doug served as a Civil Engineer in the Air National Guard for 21 years, which deployed him to many strange and wonderful places around the world before he retired with the rank of Major.
Doug is a proud Husker and has an Electrical Engineering degree from the University of Nebraska-Lincoln, where two of his three children are also pursuing engineering degrees. He has taught at the UNL Raikes School of Computer Science, and serves on a College of Engineering advisory board. He also has a master's degree in Finance and Management.

A native Nebraskan, Doug and his wife Shana both love living in Lincoln.

You can keep up with him on his website, dougdurham.com.

Shana Durham

Executive Assistant

Shana might be the first friendly face you see when you arrive at Don't Panic Labs. She supports the whole team to make our work environment the happy place that it is. She coordinates all our company events throughout the year and assists with marketing, visitors, and tours. She tries to remember all the birthdays, regularly feeds us, and is likely behind any sort of goofy mischief going down. She reads fiction but is picky, and watches English tv programmes that often have a murder and a vicar, in the countryside (bonus points if there is a dog.)

Shana and Doug have three great kids that they are very proud of, and also Ginger, one of the dogs that enjoys working at Don't Panic Labs.

Chris Ford

Quality Assurance

Chris is the Don't Panic Labs software quality assurance engineer. He supports multiple software applications ranging from desktop to mobile. He ensures the team releases quality software before it is deployed to the public through automation and manual testing on multiple devices and browsers.

When he is not traveling with his wife he calls Lincoln home.

Tim Frisch

UI Designer

Tim brings a thoughtful and conceptual approach to his role as a UI/UX designer.

After receiving his BFA in painting from the University of Nebraska–Lincoln, he worked for several years in print production, branding, and environmental graphic design, creating functional, beautiful design systems across a number of mediums. As a born problem solver, he loves working alongside others to help craft the best possible design solution.

When he's not doing that, Tim loves camping with his wife and four kids, learning (and talking) about black holes, eating at Honest Abe's, and playing chase monster with his kids.

Andre Garivay

Developer

Born and raised in Lincoln, Andre's roots in the Cornhusker state run deep. After completing his studies at the Raikes School at the University of Nebraska-Lincoln, he swiftly embarked on a career in software development, ultimately joining Don't Panic Labs two years later.

Andre is passionate about creating exceptional products that have a positive impact on people's lives.

Andre loves spending time at home with his partner Anna and their pets – two cats and a dog. Together, they enjoy exploring their Mexican and Korean heritages through cooking, savoring the flavors of their cultural roots in every bite. Andre is an avid supporter of Sporting Kansas City, sharing his passion with his older brother. Growing up with five siblings, Andre has always cherished connecting with his sister and four brothers over video games, music, and sports.

Russ Guill

Marketing Manager

Russ loves the power of stories. He enjoys helping others tell their stories because he believes that everybody has one. That is why you'll find him writing, photographing, or shooting videos around Don't Panic Labs.

At home, he can be found creating new beers in his basement brewery. Recipe ideas from the Don't Panic Labs team are always entertained, and he admits to writing way more recipes than he brews.

He lives in Lincoln with his wife, two daughters, and Rosey the family Danoodle.

Levi Hagen

Developer

Levi Hagen is a creative problem solver with a flair for coordinating community.

Raised on a chicken farm in Ashland, Nebraska, Levi has cultivated a fascination for technology and diverse cultural experiences from a young age. Levi's tech-savvy, computer-building family hosted 12 foreign exchange students from five countries, and his parents credit video games with teaching him to read. After an adolescence spent organizing creative teamwork and national tours with music groups, he earned a bachelor's degree in computer science from the University of Nebraska-Lincoln.

At Don't Panic Labs, Levi continues to nurture his love of collaborative project experiences that uplift their contributors and touch peoples' lives. Outside of work, you might find him backpacking rainforests, writing and recording music, or managing his creative space — The Mez Collective — to create and facilitate audio/visual art experiences.

Kameron Heyen

Developer

Kameron is a Software Engineer born and raised in South Lincoln. He attended the University of Nebraska-Lincoln and was a member of the first cohort of the Software Engineering major. He has been drawn to computers and software since he first played Halo at the age of 5. In high school, he gravitated toward the computer programming classes offered at his high school.

Kameron found Don't Panic Labs after a year and a half in the industry. He likes the commitment the team has to the practice of software engineering and its commitment to educating the Nebraska software community.

Outside of the office, you will find Kameron spending time with his dog and cat, playing video games, riding his bike, skiing, snowboarding, or playing ultimate frisbee.

Jered Hofker

Project Integrator

Jered is a systems engineer who loves to uncover win-win paths to success. He has broad experience learning customer business models, co-creating attainable project goals, managing products and projects, and leading development teams. He draws from this wide range of experience as a Project Integrator for Don't Panic Labs.

Outside of the office, Jered spends most of his time with his family. He enjoys cooking and outdoor activities like disc golf, hiking, camping, and fishing. He also sneaks in video games as time allows. Jered is a lifelong Nebraska resident.

Lindsey Hruby-Yardley

Project Integrator

Lindsey was born and raised in Lincoln, Nebraska. Her career started at 17 when she joined the Nebraska Air National Guard. Nineteen years later, she is currently serving as the Director of Innovation. She has held several jobs over those 19 years: Security Forces, Combat Arms Instructor, Military Intelligence, First Sergeant, and Inspector General Superintendent.

On the civilian side, Lindsey worked at the Nebraska State Patrol as a Crime/Intelligence Analyst, then switched to the private sector. Before joining Don't Panic Labs as a Project Integrator, she worked as a Product Manager, Business Development Manager, and spent some time as a Product Strategy Director for a retail subscription box startup company.

Lindsey lives in Lincoln with her husband, daughter, and dog.

Sarah Kenny

Developer

Sarah has a passion for learning new things and loves the ability to move between different technologies and projects at Don't Panic Labs. Outside of work, she likes to keep learning by studying German. According to an internet test, she has almost B1 proficiency.

Sarah has spent most of her life in Nebraska. She graduated from the Raikes program in 2019 and graduated from UNL with a degree in computer science one year later. She had an opportunity to intern at Don't Panic Labs in her final year of school before transitioning to full time.

Sarah spends her downtime cooking, reading, and playing video games.

Jeff Kodad

Sr. Software Engineer

As a Sr. Software Engineer and Architect, Jeff creates solution architecture, validates new project key questions, and leads teams in development. He has a variety of experiences creating and maintaining software across many industries, including Agriculture, Insurance, Banking, and Construction, to name a few.

In his previous career, Jeff taught middle school science and has carried that experience into the Pathways Program, where he engages with participants throughout the final stages of development in their capstone project. He acts as product owner, project integrator, and dev lead.

In his spare time, he enjoys any hobby that involves building things or working with his hands. On the weekends, you'll usually find him in his woodshop making sawdust or trying a new recipe in the kitchen.

Alli Koester

Developer

Alli is a former health care provider turned software developer. After almost a decade of a career as a Physician Assistant, she completed the Don't Panic Labs Pathways Program to pursue her passions in software and has been a part of the Don't Panic Labs team since. She enjoys strategic problem solving to ensure the best solutions for her team and clients.

Outside of Don't Panic Labs, Alli enjoys spending time with her family and encouraging her two daughters to explore their passions. You can find her curled up with a good book or attending a yoga class.

Beck Kowalewsky

Human Resources Manager

Beck (they/them) has a holistic background in business, with experience in finance, human resources, client relations, and general administration. With a gift for detail, problem-solving, and connecting with others, they work their magic to manage all the "behind the scenes" details in Human Resources that keep Don't Panic Labs moving forward.

A native of St. Louis, Missouri, Beck calls Nebraska home for the second time. They love spending time with their husband and pets, as well as hiking, reading, and being active in their community.

Zach Lannin

Sr. Software Engineer

Born and raised in Lincoln, Zach is an avid Husker fan, golfer, and sand volleyball player. Zach was reluctant to become a programmer, but after giving it a try he instantly became hooked and has been programming professionally since 2008.

Upon working at Don't Panic Labs, he began to learn how to better architect software and became hooked to IDesign.
Zach enjoys traveling and hopes to see more of the world in the upcoming years.

Outside of work, you can find Zach eating at taco joints around the town. A lifetime goal of his is to compete in a steak-eating challenge.

Andrea Larsen

Accountant

Andrea grew up in Gothenburg, NE, and now calls Lincoln home with her husband, Ted, and their three boys. She attended UNK for one year. After getting married, she transferred to UNL to finish her Business Administration degree. She started a career at ITI (Fiserv) as a Software Installer and loved traveling and training customers on their banking software. She stepped away from the corporate world to start a childcare business to be home to raise their three boys.

After 17 years of childcare, it was time to enter the workforce and enjoy adult conversation again – starting with several part-time jobs to get her out of the house. She most recently enjoyed her position as a Medical Receptionist, which allowed her to use her welcoming demeanor and many years of experience with children in a new professional environment. Andrea has great attention to detail, a positive attitude, and thrives on building relationships. She has always had a love of math and looks forward to the times when her boys ask for help with homework. She is thrilled to use her love of math in this new role at DPL.

When not at work, Andrea's greatest joy is watching her boys grow into young men. She thrives on interacting with and supporting them in their activities. As a family, they enjoy playing board games and watching movies together. Their family dog, Tuxedo, keeps them on their toes.

With any time to spare, she can be found scrapbooking or working on other miscellaneous craft projects.

Ted Larsen

Senior Principal IT Technologist and Security Officer

Ted has been associated with Don't Panic Labs since its inception in 2010 as an IT consultant but joined the company full-time in 2023 as their Senior Principal IT Technologist. He has over 20 years of IT experience in various technologies and loves solving problems.

When he's not researching and troubleshooting work-related issues, he spends time with his family, including his spouse, Andrea, and three active boys. He's heavily involved with youth baseball and loves playing board and video games with his family.

In his rare free time, he loves to binge on Netflix documentaries and watch sports.

Fun fact: Ted used to be Herbie Husker in 1995!

Sophie Lorenz

Product Designer

Sophie brings nearly ten years of combined experience in graphic, interaction, and product design to the team. She loves the variety of clients she collaborates with and learns from. She believes that design shouldn't be an afterthought on projects and advocates for all things meaningful when it comes to good design.

In her free time, Sophie loves gaming, particularly anything open-world and survival-based. Sophie appreciates anything weird or macabre, often going down strange research rabbit holes on niche topics.

Lori McCarthy

Professional Services Ops Lead

Lori helps connect all the teams and partners together and keep projects moving on schedule. She helps keep track of and report on things so her engineers don't have to worry about them. She enjoys the chance to explore challenges across a variety of companies and industries.

At home, she partners with her husband John as they try to keep up with their son Owen.

Her random claim to fame is that she has won 5 "Food for a Year" prizes at restaurants.

Rollin Metzger

Developer

Rollin is a software engineer native to Lincoln, Nebraska, where his passion for creative problem solving initially lured him into the vast and beautiful field of mathematics, which he received his degree from the University of Nebraska-Lincoln. He carried the analytical and logical approaches developed in mathematics into software engineering, where he thrives on learning new languages and frameworks. He particularly delights in the confluence of emerging technologies and the opportunities they propose.

Outside of Don't Panic Labs, Rollin enjoys trying and learning new things. You can find him in the gym bettering his Olympic weightlifting technique for CrossFit or in the kitchen polishing his culinary skills. He enjoys challenging himself with new culinary recipes and spices from around the world, with a focus on pastries, bread, and mixology. He is an avid nerd, often playing video games or D&D with his friends. Finally, he loves spending time reading with his two cats and going on dates with his fiancé.

Chad Michel

Sr. Architect

In 2000, Chad graduated with a degree in Computer Engineering. He then graduated from the University of Nebraska, Lincoln in 2003 with a Masters in Computer Science.

After college, he worked for STI, MindVision/eSellerate/DigitalRiver, and Internap before ending up at Nebraska Global / Beehive Industries / Don't Panic Labs.

Chad is a lifelong Nebraskan. He grew up in rural Nebraska and now lives in Lincoln. Chad and his wife have a son and daughter.

Zahra Namini

Engineer

Zahra graduated from NMSU with an MSc degree in Computer Science. She has always liked the idea of facing challenges and making people's lives easier. She became interested in building software and decided to pursue it as a career.

The opportunity of active learning and finding the best solutions to problems plus the company's culture is what really excites her about working in Don't Panic Labs.

In her free time, Zahra likes to cook, read novels, and play board games. She is also a swimming and movie enthusiast.

Chris Niemann

Sr. Software Engineer

Chris is one of the younger specimens of the Don't Panic Labs crew. He joined the team right after he finished playing college basketball and has been learning from his colleagues about the depth of programming since. It turns out that there are a lot of things that college doesn't teach you about what it means to be a good software engineer.

Most days you will find him in the office, but he also likes to stay close to coffee shops when he is writing code.

In his free time, Chris likes to participate in all kinds of sports. CrossFit, golf, volleyball, basketball, and foosball are just a few of them. On nice days he likes to take his German shepherd for an adventure, but on bad days he prefers to play simulation or RTS games. Farming Simulator 2017 and StarCraft 2 are his current favorites.

Christian Peters

Sr. Software Engineer

Christian is an experienced full-stack developer focused on front-end frameworks. He is passionate about learning, growing, and helping others find ways to continually improve. He also contributes leadership, mentorship, and coaching to help teams work together better and grow individually in their strengths.

He graduated from Southeast Community College in Lincoln, where he studied computer programming. He experienced network administration and help desk support as part of his curriculum but realized that programming was what he enjoyed the most.

In his spare time, Christian reads a lot of books. He also runs a book club where any number of topics are covered. Outside the office, his daughter keeps him and his wife busy. New games and types of make-believe play scenarios keep them on the move.

Chase Prochnow

Developer

Chase was raised in Seward, NE and attended the University of Nebraska – Lincoln for a degree in Computer Engineering. After graduating in May 2022, he started working at Don't Panic Labs. He enjoys the hardware and software of computers and working on projects that mix the two. Since he began at Don't Panic Labs, he has been excited to tackle real-world challenges, continue learning, and make an impact.

While away from work, Chase likes to travel to new places, try different food, bowl competitively, and hike. When Chase is home, he enjoys playing video games and is equally interested in creating them. However, much of Chase's free time goes to his ball of energy, Mini Schnauzer, Moose, who he shares with his fiancée.

Geoff Ramsey

Developer

Geoff was born in Texas but moved to Nebraska when he was nine. In college, he studied Music Education and became active in the Lincoln music scene where he played in and fronted two bands: The Fashion Coasters and Dude Won't Die.

Professionally, Geoff comes from several years of corporate IT experience. He joined Don't Panic Labs in 2023 after completing the Pathways Program (known as Nebraska Dev Lab during his time in the program), which he credits for having a major transformative effect on his life and career trajectory.

He enjoys software development's dynamic nature and finding new ways to accomplish tasks through software.

A serial hobbyist, Geoff has dabbled in several different activities, though his mainstays through the years have been experiencing live music, playing tabletop RPGs and board games, and participating in musical theater.

Geoff lives in Lincoln with his wife and their two kiddos.

Everett Rhodes

Sr. Software Engineer

Everett has spent nearly two decades in the software industry, with most of it directly involved with software development. He spent the first 13 years of his career in a corporate environment working for a large Fintech company and the balance of that time with Don't Panic Labs.

Don't Panic Labs has given him the opportunity to work with companies of all sizes across a myriad of industries. He has spent his fair share of time maintaining legacy code, developing platform reinventions, and spinning up greenfield startup projects. Most recently, he has been a full-time Architect designing and implementing software systems.

Anne Ruskamp

Principal Engineer

After graduating from the University of Nebraska and Raikes School of Computer Science and Management, Anne has spent her tenure in software engineering within the Nebraska Global family of companies.

While filling a variety of roles, she has always found motivation in being able to solve problems and take care of people.

When not in the office, her boys keep her busy with a myriad of shenanigans and getting outside as much as possible. You will regularly find her family on a walk, hike, or playing in the backyard.

Rafael Simosa

Engineer

Rafael was born in Valencia, Venezuela. He graduated from UNITEC with a degree in Information Engineering.

Rafael was part of the inaugural Nebraska Dev Lab (now Pathways Program) cohort and joined the Don't Panic Labs team full-time in January 2021 after completing the program.

Rafael likes to travel with his wife and hopes to visit all the countries in the world. In addition, he enjoys eating barbecue, going on camping trips, taking road trips, reading, playing computer games, and is a bit of a chess aficionado.

Chris Slaughter

Sr. Software Engineer

Chris was born and raised in Lincoln, Nebraska. He is a software engineer with over 20 years of experience. He started coding as a hobby in grade school. He has written software solutions for retail systems and healthcare information systems. He enjoys the diversity of challenges that software development brings and welcomes the thoughtful approach of Don't Panic Labs.

Chris has two children he loves spending time with, and all three share a life-long love of music. He enjoys tinkering with anything mechanical and recently found a passion for woodworking.

Andrew Tarr

Sr. Software Engineer

Andrew is constantly challenging himself to try new things, both professionally and personally. This attitude has served him well in his ten years of service in the Nebraska Army National Guard and at Don't Panic Labs, where he has worked on mobile and web application development since 2014.

He is a proponent of open-source software, a privacy advocate, a testing evangelist, and an all-around web3 fanboy. He tries to stay current with new techs and is always looking for ways to contribute.

When he is tired of computer screens, Andrew can usually be found at home with his wife Kayla and various pets, reading, writing, gardening, and figuring out what to do next.

Christy Thomas

Account Manager

Christy is motivated by connecting businesses that have challenging problems to solve with innovative software engineers that believe in quality, precision, and accuracy. As an Account Manager at Don't Panic Labs, she strives to maximize relationships and discover opportunities for projects that enable sustainable business agility. She has spent the last 20 years managing software development projects in enterprise, startup, government, academic, and non-profit environments.

Christy is a native Nebraskan who grew up in the small town of Bellevue. She currently lives and gardens with her family in Lincoln where they create pollinator habitats for the birds, bees, and butterflies.

Bill Udell

Chief Operating Officer

Small town Nebraska born and raised, Bill has spent the last couple of decades finding ways to build cool things with his buddies.

In that time, his circle of "buddies" has grown and the "cool things" have morphed from building software platforms to building communities and ecosystems of software engineering, corporate innovation, and entrepreneurship.

His first real job at a Silicon Valley startup in the early 2000s set the stage for a career of creating innovation. His next stop at TAG/TMI transformed both TAG and its client insurance companies into innovation leaders in the industry. That innovation led to the creation and growth of an ecosystem of companies in Lincoln, and Omaha and ultimately the acquisition of TAG/TMI by Perot Systems.

Currently, Bill is happily creating a groundswell of change and innovation in the Silicon Prairie ecosystem with his buddies at Don't Panic Labs. He can be found regularly at community events or busily working in coffee shops and boardrooms to create opportunities for collisions of entrepreneurs, community leaders, and the ecosystem.

When not at a coffee shop, he is likely with his wife Tina and his kids at cross-country meets, concerts, or ball fields.

Andy Unterseher

Sr. Architect

Andy has a passion for software architecture and building software with a disciplined engineering approach. He has been working with local companies and startups for Nebraska Global and Don't Panic Labs.

At home, he enjoys reading, cooking for his family, and getting in as many rounds of golf as he can. He enjoys volunteering as a youth basketball, baseball, and soccer coach for his kid's teams, and is a huge fan of all things Huskers and the U.S. Soccer team.

He lives in Lincoln with his wife and three kids.

Dyllan Usher

Developer

Dyllan is a North Carolina-born Software Engineer. His first exposure to computers was on his high school robotics team. He went on to study Mathematics at the University of Nebraska-Lincoln.

He finds software engineering extremely satisfying because it enables him to tackle real-world problems using some of the tools he learned from studying Mathematics.

Dyllan naturally gravitated toward Don't Panic Labs as he's a huge fan of Douglas Adams and has a "Don't Panic" tattoo! He enjoys working with open-minded people who foster a supportive, productive work environment.

When he isn't creating software for clients, he can be found at Salt Slope Farm growing fresh veggies for his CSA members, recovering from some injury, or climbing at the local gym.

Kyle Versaw

Sr. Software Engineer

Kyle grew up just outside of Lincoln. A computer programming class he took in high school got him interested in development and he decided to pursue it as a career.

When it comes to web development, Kyle feels right at home. He has spent the last ten years developing web applications and services and has worked on everything from simple websites to large, e-commerce systems.

In his spare time, Kyle enjoys reading comics and playing video games.

Ethan Weber

Developer

Ethan is a software developer born and raised here in Lincoln, Nebraska. He graduated from the University of Nebraska – Lincoln in May 2022, and in less than a month thereafter he began working at Don't Panic Labs. He's been interested in understanding how computers work since middle school, and he's happy to finally be pursuing his passion in the professional world.

When he's not busy writing code or sitting through meetings, you can usually find him playing video games or D&D with his friends and roommates, weightlifting at the gym, or cooking with his parents over the weekends. He also loves talking about music that he enjoys. If you're looking for recommendations – or if you just want to hear his opinions – then please ask!

Bob Whitmer

Principal Product Designer

Armed with over 20 years of HCI, user interface design, visual design and development skills, Bob merges his passion for understanding people with the skills for understanding business to create products and services that transform complex interfaces into practical, user-friendly experiences for devices of all shapes and sizes.

Before Don't Panic Labs, Bob worked for a variety of companies (both as an employee and as an independent consultant) including PenLink, Prairie Cloudware, Intuit, and Union Pacific Railroad to name a few. In his free time, you can find him hiking and camping through the backcountry with his black Lab Nash, cooking for family and friends, or traveling with the love of his life, Mary.

Bob's first car: 4-door '69 Chevy Impala
Kids: Ryan, Maddison, Kate, and Jack
Hobbies: BJJ, The Outdoors, Travel, Cooking
Work Nickname: Brisket

Tony Wilsman

Sr. Software Engineer

Tony has spent the last 20 years learning that you can't code around bad design.

His career has spanned web, desktop, mobile, and distributed systems development. He's been an entrepreneur, built and sold a software company, and even had a brief stint as a CTO. In his time at Don't Panic Labs, he's worked with some of the area's largest and smallest companies.

All of that has led him to his current focus on design, architecture, and technical leadership. Tony believes good design makes good software possible, and maybe in another 20 years he'll get that all figured out.

Tony lives in Crete with his wife and three school-age kids. He watches a lot of dance, taekwondo, track, and baseball. He tries to play a game or two when he gets a spare minute.

Malika Yadgarova

Education Program Manager

A native of Tajikistan, Malika has lived in Lincoln for more than two decades and considers it her home. She started her career at the University of Nebraska-Lincoln, working in comprehensive college transition programs. Her role involved retention efforts and providing academic and personal support for at-promise, first-generation, low-income, and ethnic minority students.

Malika knew she wanted to pivot in her career goals. At Don't Panic Labs, she leads the Don't Panic Labs Pathways Program as its first Education Program Manager. What drew her to this position was her passion for making others' lives better by enabling them to pivot their careers in a better way. Through the Pathways Program, she will be helping address the lack of developers in our area.

Outside of work, Malika enjoys working out, biking, hiking, reading, and hosting friends at her place. She especially enjoys her time with family: her son, Zafar, and her husky dog, Sky.

Brian Zimmer

Chief Product Officer

Brian became deeply interested in software and technology when he saw the difference it could make in people's lives. He found a passion for innovation (defined as transforming ideas into market-sustainable products and companies)—especially when technology is leveraged as part of the solution. It might be hard to find him at his desk—he's generally out meeting entrepreneurs and corporate innovators to help them take the next step or explore how we might turbo-charge their efforts.

In his downtime, Brian spends time with his wife and two children. As you might expect, he has a few geeky hobbies including automating his home, playing strategy board games (Star Wars Armada), and enjoying a good Xbox game (Titanfall).

With that said, he still exercises his farm roots by spending way too much time on his lawn.