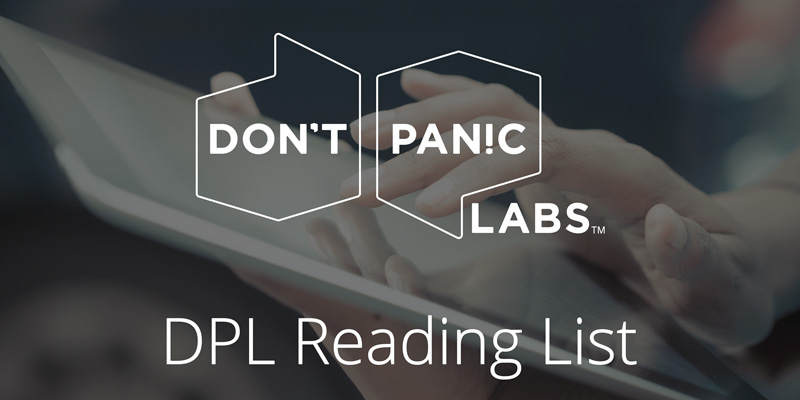 DPL Reading List – October 1, 2021
by
| October 1, 2021 | in
Each Friday, we share a curated list of articles we found during the past week. Here's the list of the new and interesting ones we found for the week ending October 1, 2021. If there's an article you think we should read, let us know in the comments below.
File Not Found – A generation that grew up with Google is forcing professors to rethink their lesson plans.
This NVMe SD card is literally too hot to handle – The first NVMe-based SD card reference designs hit temperatures of 96 degrees Celsius (or roughly 205 degrees F). These are still early and not indicative of what will come to market, but it's interesting to see what can happen when we increase the read and write speeds of our external media.
Why OpenAI's Codex Won't Replace Coders – This summer, the artificial intelligence company OpenAI released Codex, a system that automatically writes software code using only simple prompts written in plain language. This caused many to fear that programmers will be rendered unnecessary. This writer explains why that's not the case.
Electronic Frontier Foundation will deprecate HTTPS Everywhere plugin – Last week, the EFF announced that it will deprecate its HTTPS Everywhere browser plugin next year. And all four major browsers have duplicated HTTPS Everywhere functionality natively.