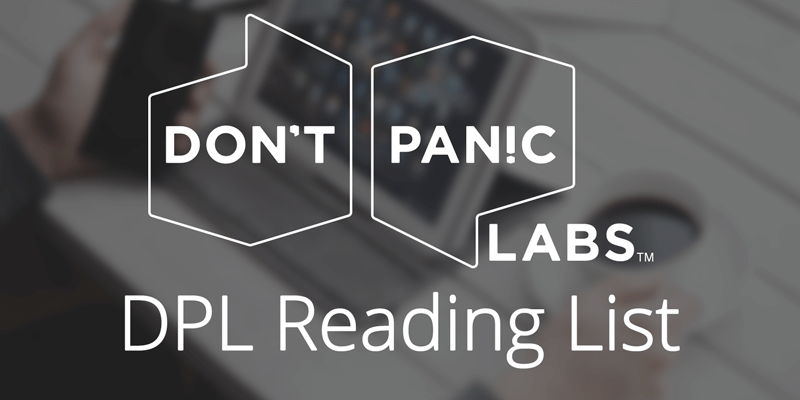 DPL Reading List – July 2, 2021
Each Friday, we share a curated list of articles we found during the past week. Here's the list of the new and interesting ones we found for the week ending July 2, 2021. If there's an article you think we should read, let us know in the comments below.
Hackers exploited 0-day, not 2018 bug, to mass-wipe My Book Live devices – Last week's mass-wiping of petabytes of Western Digital My Book Live storage involved the exploitation of two security bugs that allowed hackers to remotely perform a factory reset without a password. Since then, the company has stated it will provide data recovery services and that My Book Live customers will be eligible for a trade-in program so they can upgrade to My Cloud devices.
A lot of laid-off and furloughed workers launched startups last year, according to Salesforce – Some studies are showing that 2020 saw a 24% increase in the creation of new small businesses and that 32.9% of new entrepreneurs started their business during the pandemic because they were furloughed or laid off.
'The Little Handheld That Could': Examining The Vita's Impact A Decade Later – The story of Sony's Playstation Vita, the handheld gaming system that was ahead of its time and made a major impact on the gaming world.
This Quantum Computer is Sized For Server Rooms – Quantum computers typically fill entire laboratories. But a new compact prototype quantum computer can fit in two 19-inch server racks like those found in many data centers.
The Linux Foundation is working to improve voice recognition ethics – The Linux Foundation recently created a new open-source industry association called the Open Voice Network (OVN). The group is independently governed, with the goals of improving trust, choice, inclusivity, and openness in voice recognition technology.
Attackers Already Unleashing Malware for Apple macOS M1 Chip – One Mac security expert is already seeing increasing numbers of malware variants written specifically for Apple's new M1 platform, in spite of its baked-in security features.
The Future of Deep Learning Is Photonic – Training today's neural networks can use quite a bit of power. Could fiber optic communication reduce the environmental impact of these systems?