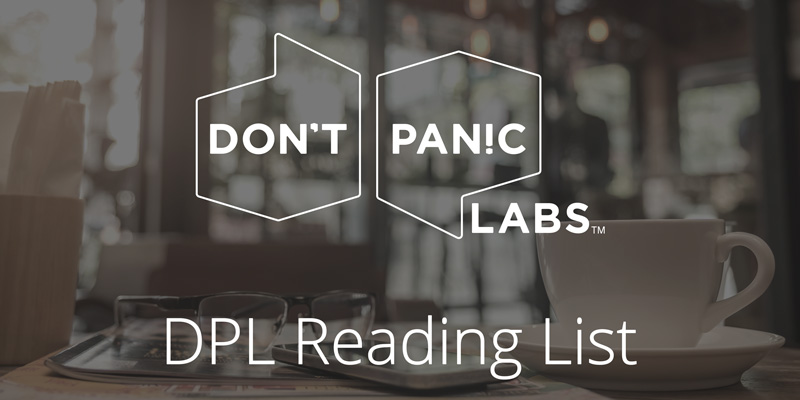 DPL Reading List – May 28, 2021
Each Friday, we share a curated list of articles we found during the past week. Here's the list of the new and interesting ones we found for the week ending May 28, 2021. If there's an article you think we should read, let us know in the comments below.
Microsoft wants Teams to be your go-to for collaborative apps – Microsoft Teams is slowly evolving from being just a chat app to a much more collaborative platform. And now Microsoft is now allowing apps to run on the "main stage" of the app to further enhance Teams' capabilities. It should be interesting to watch how this plays out and further changes how we work.
Seagate's new Mach.2 is the world's fastest conventional hard drive – Drives with two sets of read/write heads have been in development for years. But Seagate is making them available to a select group of customers. The company claims speeds up to 524 MBps, which is almost twice as fast as typical spinning drives and nearly the speed of SATA SSDs.
Google plans to build a commercial quantum computer by 2029 – Quantum computing holds the promise of impacting numerous industries by enabling them to solve more complex problems. So Google's race to have consumer-grade quantum computers could have wide-reaching implications…if they can accomplish it.
10 rules for any executive navigating the new world of virtual conferences – Like it or not, virtual events are here to stay. These authors provide 10 ways that companies can create engaging conference experiences.
24-inch M1 iMac teardown finds… not that much inside, actually – New M1-based iMacs are nows in the hands of users and, we're learning a lot about what is and what is not inside of them.
Google launches its third major operating system, Fuchsia – What has long been a secretive project is now rolling out to consumers. This built-from-scratch OS is not based on Linux could make for itself an interesting place in the future of Google. To what extent, we'll have to wait and see.
Microsoft's first OpenAI-powered feature helps beginners build productivity apps – GPT-3 is the largest language model ever trained, and now Microsoft is integrating the technology in its Power Apps to help users "code" with plain conversational language.