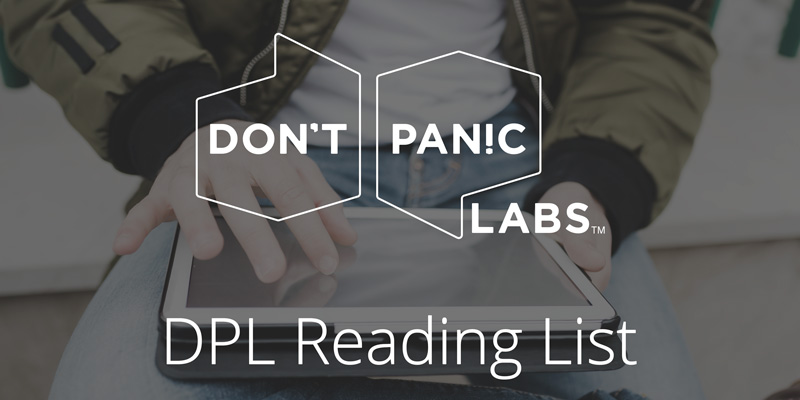 DPL Reading List – May 21, 2021
Each Friday, we share a curated list of articles we found during the past week. Here's the list of the new and interesting ones we found for the week ending May 21, 2021. If there's an article you think we should read, let us know in the comments below.
Here's why AirPods Max don't support Apple Music Lossless – A look at the technical limitations of making super high-quality audio available.
A hacker added online multiplayer to the Game Boy version of Tetris – Long ago, we used to be able to play head-to-head Tetris on Gameboys. But ingenuity has broken through and provided the ability to play competitively online.
Compromised credentials? Google can now change website passwords for you – According to Google, you'll be able to tap a single button to have Google register a new password with whatever site you're on. While time will tell how well this works since the feature only works with "supported sites", it is an interesting way to help keep our logins safer.
Mozilla Begins Rolling Out 'Site Isolation' Security Feature to Firefox Browser – The feature loads each website separately in its own operating system process, which prevents untrusted code from a rogue website from accessing sensitive information stored in other sites. This update has begun rolling out via nightly and beta channels.
Google's Project Starline Videoconference Tech Wants to Turn You Into a Hologram – The company's new telepresence system is like something right out of science fiction.
Apple's M1 is a fast CPU—but M1 Macs feel even faster due to QoS – Howard Oakley, an author of several Mac utilities, did some research into why his M1 Mac felt faster than Intel Macs. He concluded that the answer is QoS (Quality of Service) and how MacOS handles native task scheduling.
Microsoft is finally retiring Internet Explorer in 2022 – After more than 25 years, Microsoft is saying goodbye to their once-dominant web browser. It will go out of support in June of next year.