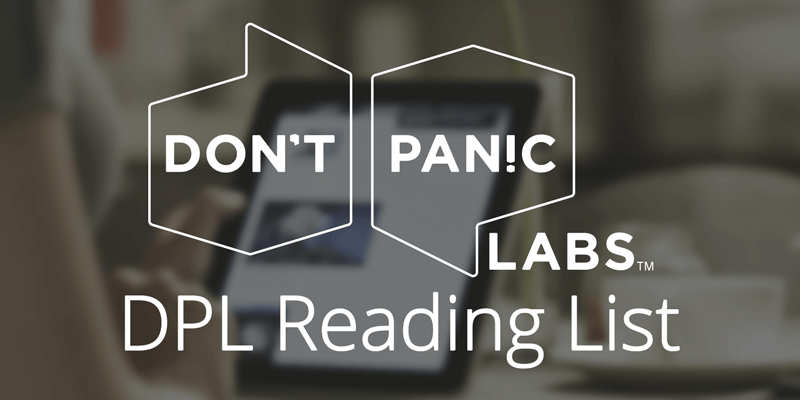 DPL Reading List – April 16, 2021
Each Friday, we share a curated list of articles we found during the past week. Here's the list of the new and interesting ones we found this week. If there's an article you think we should read, let us know in the comments below.
Say Goodbye to Cookies – Cookies have long enabled companies to track web activity and then use that data to personalize ads, but they also pose serious privacy issues. Many companies are now taking a new approach to collecting and leveraging customer information: zero-party data.
Microsoft to Buy Nuance for $16 Billion to Focus on Health Care Tech – This week, Microsoft announced it would buy the provider of artificial-intelligence and speech-recognition software. The move will bolster its growth in health care technology services.
This is how IBM and Slack are approaching hybrid work – The future of work for many companies isn't in-office or remote, it's a combination of both. Here are three key steps IBM is taking to create a sustainable foundation for hybrid work.
Windows and Linux devices are under attack by a new cryptomining worm – Research company Juniper is monitoring what it's calling the Sysrv botnet. One of the botnet's components is a worm that spreads from one vulnerable device to another without requiring any user action. The malware also includes a cryptominer that creates the Monero digital currency.
Google Earth Now Shows You Our Planet's Slow Deterioration – A new time-lapse video feature just released this week allows Google Earth users see how humans have reshaped the globe over the past 37 years. Google says the feature is made possible from the 20 petabytes of satellite imagery it has collected.
New wooden satellite is part advertising, part student project – WOODSAT started out as a student project. But its second (and upgraded) iteration has an opportunity to go to orbit.
10 time-saving Windows keyboard shortcuts you should be using – Screenshots, dictation, emojis, a super-cool clipboard, and more. Work smarter with these handy Windows 10 keyboard shortcuts.