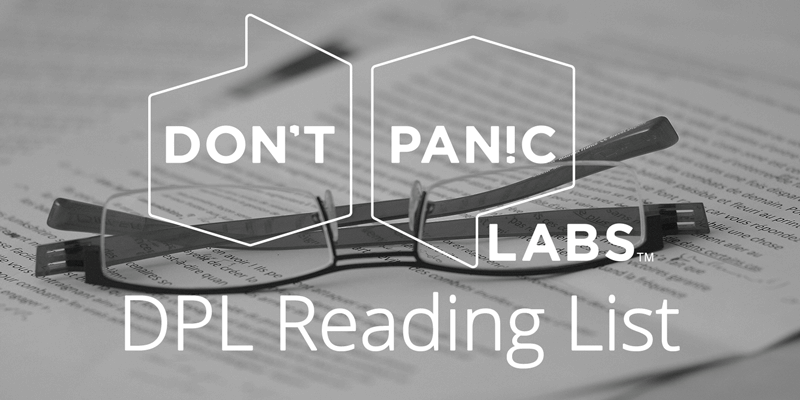 DPL Reading List – February 19, 2021
by
| February 19, 2021 | in
Each Friday, we share a curated list of articles we found during the past week. Here's the list of the new and interesting ones we found this week. If there's an article you think we should read, let us know in the comments below.
LastPass' free tier will become a lot less useful next month – Starting March 16th, LastPass's free subscription tier will only allow users to view and manage passwords on one category of devices: mobile or computer.
How to Stop Overthinking Everything – Deliberation is an admirable leadership quality. But there comes a point where helpful contemplation turns into overthinking. This executive coach provides five ways to avoid this trap.
New type of supply-chain attack hit Apple, Microsoft and 33 other companies – The technique, unveiled by security researcher Alex Birsan, is referred to as dependency confusion or namespace confusion. Its attack starts by placing malicious code in an official public repository (such as NPM, PyPI, or RubyGems) and then giving the submissions the same names as dependencies used by many companies. Then the companies only need to automatically download and install his counterfeit code.
Under Attack: Hosting & Internet Service Providers – The digital universe depends on always-on IT networks and services, so ISPs and hosting providers have become favorite targets for cyberattacks.
A remote work prognosticator predicts what's next for the workplace – The former eBay COO who wrote a book about the future of work predicts how work will be different in a post-pandemic world.
When Should You Use AI to Solve Problems? – Yes, AI is superior at data-intensive prediction problems. But humans are better suited to creative thought experiments that underpin good decision making.
Darpa Hacks Its Secure Hardware, Fends Off Most Attacks – Last summer, Darpa set hackers loose on a new set of hardware architectures. After 13,000 hours of hacking by 580 cybersecurity researchers, the results are finally in: just 10 vulnerabilities were found.