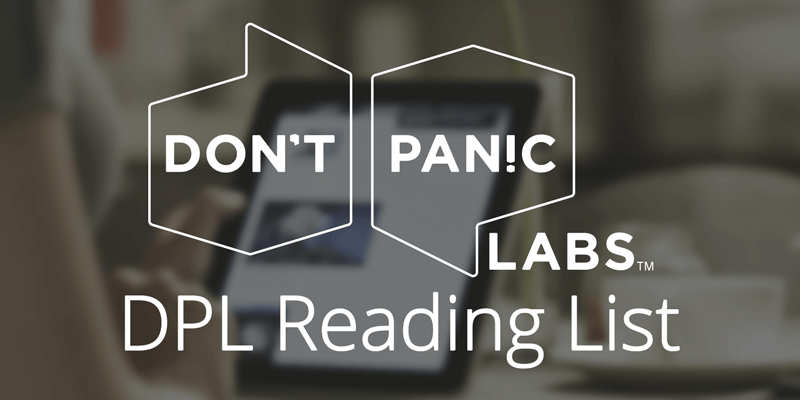 DPL Reading List – February 5, 2021
by
| February 5, 2021 | in
Each Friday, we share a curated list of articles we found during the past week. Here's the list of the new and interesting ones we found this week. If there's an article you think we should read, let us know in the comments below.
Jared Mauch didn't have good broadband—so he built his own fiber ISP – A rural Michigan man struggled to get high-speed internet, so he started his own fiber-to-the-home ISP.
Don't Underestimate the Power of a Walk – Walking is a simple and easy way to get some activity. Additionally, walking can improve thinking, learning, and sleeping. The article includes five ways we can walk with purpose.
Too many browser tabs? Vivaldi's new stacking feature is a game changer – Could two-level tab stacking help those of us running a slew of open tabs in our browsers?
4 Outlook productivity boosters you're not using yet – Attention Office 365 users: here are a few tips to make the most of Outlook.
6 fundamental leadership lessons from a Navy captain – Author and retired U.S. Navy captain Mark Brouker says leaders need to demonstrate these six critical behaviors if they are to be effective.
Chrome's Cookie Update Is Bad for Advertisers but Good for Google – Google Chrome ditching third-party cookies for good, which will make it harder for advertisers to track the web activity of billions of users. While it seems like a privacy win, the change may only tighten Google's grip on the advertising industry and web as a whole.
Malicious Chrome and Edge add-ons had a novel way to hide on 3 million devices – Last December, it was reported that around 3 million people had downloaded and installed Chrome and Edge browser extensions that stole personal data and redirected users to ad or phishing sites. Now, researchers have figured out how the extensions' authors hide the malicious traffic between infected devices and the command and control servers.