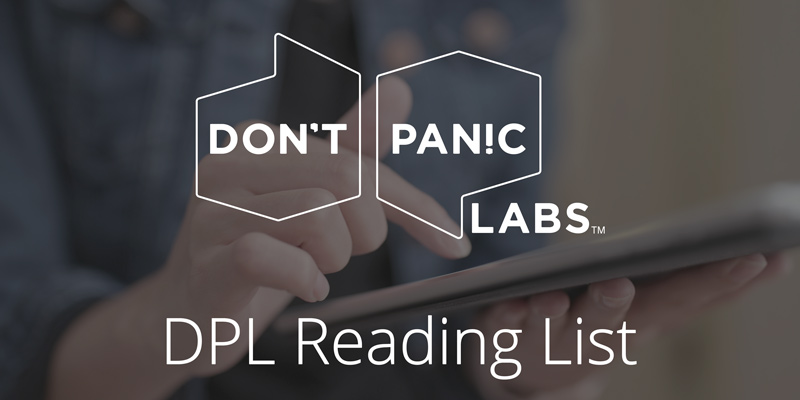 DPL Reading List – January 15, 2021
by
| January 15, 2021 | in
Each Friday, we share a curated list of articles we found during the past week. Here's the list of the new and interesting ones we found this week. If there's an article you think we should read, let us know in the comments below.
6 CEOs on the most unexpected lessons they learned in 2020 – Fast Company spoke with six CEOs about the lessons they learned last year and how those lessons are preparing them for the year ahead.
You'll soon be able to upload files as big as 250GB to OneDrive, Microsoft Teams, and SharePoint – Microsoft will soon let you upload even bigger files to OneDrive, Teams, and SharePoint. By increasing the limit from 100GB to 250GB, people who need to upload large projects (like high-res video, CAD files, or scientific datasets) will have more flexibility.
8 things that could derail innovation at your company—and how to avoid them – The authors of the book "From Incremental to Exponential" lay out the "eight deadly sins of stasis" that can doom a company's efforts to change.
3 Tenets of a Strong Remote Culture – Many teams are still working remotely in the new year. Building and sustaining a strong culture in a virtual world is hard, but leading consulting firms have been doing it for years. Here are three ways they do it.
This Year, Autonomous Trucks Will Take to the Road With No One on Board – Autonomous trucks are about to overtake self-driving cars in that leap into the future. Their impact on the transportation of goods will be profound. Read how one startup is planning to deploy these trucks this year.
You too can be a great innovator, if you just learn to work with this – A researcher and entrepreneur says that innovators are much more comfortable making decisions under conditions of uncertainty than the average person.
8 'superpowers' of highly successful teams – What is the secret to high-performing teams? Read about their techniques and attitudes, and how your team can reach new heights.