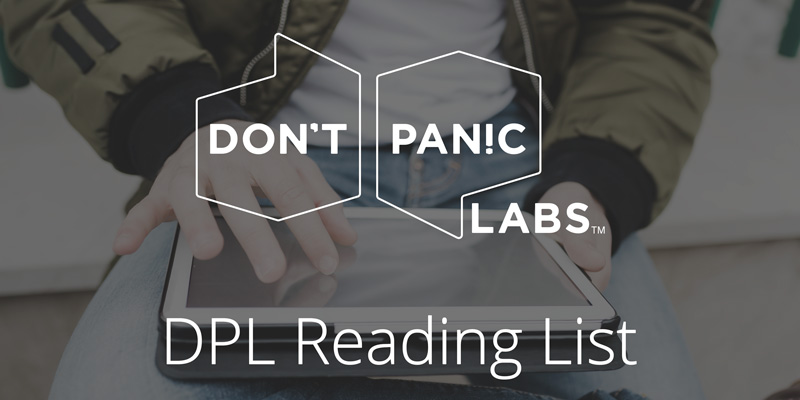 DPL Reading List – November 20, 2020
by
| November 20, 2020 | in
Each Friday, we share a curated list of articles we found during the past week. Here's the list of the new and interesting ones we found this week. If there's an article you think we should read, let us know in the comments below.
Hands-on with the Apple M1—a seriously fast x86 competitor – Ars writers take a look at Apple's new chips and give us lots of comparison charts.
Every day since March has felt the same: here's the fix – The routines we have developed during COVID make it feel like we are living one compressed month. There is a simple way to reclaim your time, make the days more memorable, and reduce your constant anxiety.
Microsoft Pluton is a new processor with Xbox-like security for Windows PCs – Microsoft is creating a new security chip. It's built directly into future CPUs and will replace the existing Trusted Platform Module (TPM), a chip that currently secures hardware and cryptographic keys.
Mac certificate check stokes fears that Apple logs every app you run – On November 12th, Mac users everywhere began complaining of a crippling slowdown when opening apps. This was caused by online certificate checks Apple performs when users open apps not downloaded from Apple's App Store. While Apple quickly fixed the slowdown, concerns about paralyzed Macs gave way to an even bigger worry—the vast amount of personal data Apple, and possibly others, can capture from these checks.
Brain Implant Bypasses Eyes To Help Blind People See – One researcher proposes a new way to stimulate visual neurons in the brain, with inspiration from human evolution.
Computer Scientists Achieve the 'Crown Jewel' of Cryptography – For years, a master tool called indistinguishability obfuscation seemed too good to be true. Three researchers have figured out that it can work.
Top 200 most common passwords of the year 2020 – The company behind a popular password manager unveils a list of the most common passwords of the year. It also includes the number of users for each, the time required to crack them, and how many exposures those passwords have led to.