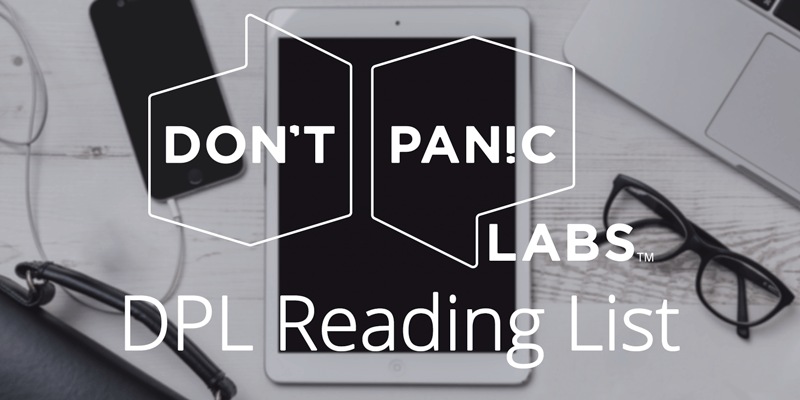 DPL Reading List – October 16, 2020
by
| October 16, 2020 | in
Each Friday, we share a curated list of articles we found during the past week. Here's the list of the new and interesting ones we found this week. If there's an article you think we should read, let us know in the comments below.
Apple's T2 security chip has an unfixable flaw – A recently released tool is letting anyone bypass Apple's trusted T2 security chip and gain deep system access. The fact that the T2 chip is vulnerable creates a new host of potential threats and, worst of all, the flaw is unfixable in every Mac that already has a T2 inside.
DuckDuckGo, EFF, and others just launched privacy settings for the whole internet – A group of tech companies, publishers, and activist groups are backing a new standard to let users set their privacy settings for the entire web.
Why finding a mentor is more important now than ever – Even in the era of remote work, it's important to find a mentor. Here's why it's worth the effort.
Microsoft helped disrupt the infamous Trickbot botnet – Microsoft revealed that it and several partners (including ESET, Lumen's Black Lotus Labs, NTT, Symantec, and FS-ISAC) have taken steps to disrupt one of the most notorious botnets.
Covid: how Excel may have caused loss of 16,000 test results in England – A million-row limit on Microsoft's Excel spreadsheet software may have led to Public Health England misplacing nearly 16,000 Covid test results.
The Problem of Old Code and Older Coders – An interview discussing legacy systems and the hidden problems they pose.
Undocumented backdoor that covertly takes snapshots found in kids' smartwatch – Researchers have found that the X4 watch, which is designed exclusively for children, contains an undocumented backdoor that makes it possible for someone to remotely capture camera snapshots, wiretap voice calls, and track locations in real time.