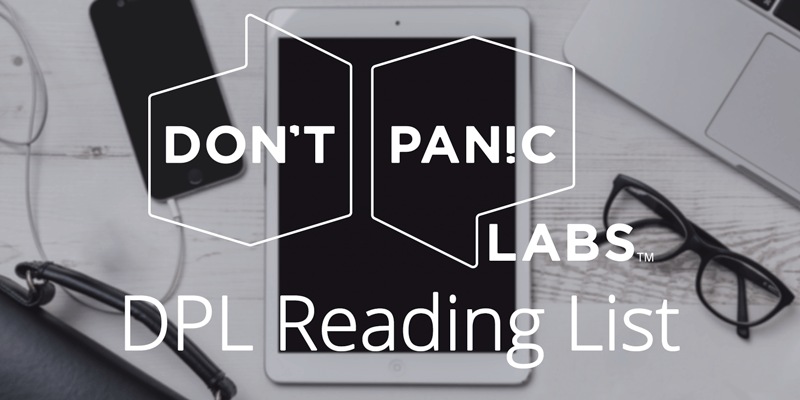 DPL Reading List – August 28, 2020
by
| August 28, 2020 | in
Each Friday, we share a curated list of articles we found during the past week. Here's the list of the new and interesting ones we found this week. If there's an article you think we should read, let us know in the comments below.
IBM Computer Scientist Frances E. Allen, Who Advanced Modern Computing, Dies at 88 – Allen developed a number of cutting-edge programming-language compilers and was recognized later in life with several awards and commendations.
DiceKeys creates a master password for life with one roll – A computer scientist at the University of California, Berkeley, created a simple kit for physically generating a single super-secure key that can serve as the basis for creating important passwords. It looks like a Boggle set and comes with a web app that scans dice rolls. This created a highly random and mathematically unguessable key.
A typo created a 212-story monolith in 'Microsoft Flight Simulator' – A slight typo in the code for Microsoft's latest Flight Simulator created a 212-story monolith towering over Melbourne, Australia.
The CPU's Silent Partner: The Coprocessor's Role Is Often Unappreciated – While coprocessors have taken many forms through the years, the most important one today is the cloud.
Predicting the Lifespan of an App – Researchers describe their new model for predicting the survival of apps in app stores. It analyzes data such as download history, ratings, and reviews to predict the likelihood of an app being removed within the next one or two years.
A Chrome feature is creating enormous load on global root DNS servers – How a well-intended feature of the Chromium browser is responsible for roughly half of the total traffic that the world's root DNS servers receive.
Self-Driving Cars Learn to Read the Body Language of People on the Street – One company has found a creative solution to the lack of human gestures to train self-driving cars: motion capture, a technique that game developers use to create characters.