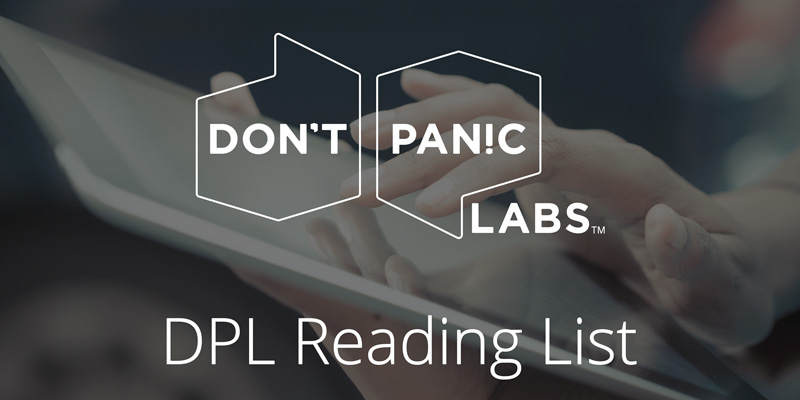 DPL Reading List – August 21, 2020
by
| August 21, 2020 | in
Each Friday, we share a curated list of articles we found during the past week. Here's the list of the new and interesting ones we found this week. If there's an article you think we should read, let us know in the comments below.
Microsoft will bid farewell to Internet Explorer and legacy Edge in 2021 – On August 17th, 2021, Internet Explorer 11 will no longer be supported for Microsoft's online services (such as Office 365, OneDrive, Outlook). They are also ending support for Internet Explorer 11 with the Microsoft Teams web app later this year.
Photoshop's upcoming tagging system will help identify edited images – In a recent whitepaper, Adobe says it will soon ship a preview version of Photoshop that includes technology to help the public properly attribute and verify the authenticity of images, videos, and other content.
Chrome will soon let you know if a web form is unsecure – Until now, Chrome only marked mixed forms by removing the lock icon from the address bar. Going forward, Chrome will disable autofill on mixed forms, to prevent the page from being automatically populated with sensitive or private information.
Why staying 'on' constantly hurts the effectiveness of remote communication – With so many people working remotely, we have incredible opportunities to embrace new ways of doing our jobs. However, we need to be aware of the drawbacks and potential harm of being "always on".
AI Magic Makes Century-Old Films Look New – How one company is using algorithms to colorize and sharpen old movies, and then bumping them up to a smooth 60 frames per second.
Apple reportedly made a secret iPod with a Geiger counter for the U.S. government – A former Apple engineer tells a tale of working in secret with a defense contractor to build a fully-working iPod that also recorded evidence of radioactivity.
New P2P botnet infects SSH servers all over the world – Researchers from security firm Guardicore Labs have found what they believe is a previously undiscovered botnet. It uses software written from scratch to infect servers and corral them into a peer-to-peer network. They say that administrators who don't protect SSH servers with both a strong password and a cryptographic certificate may already be infected.