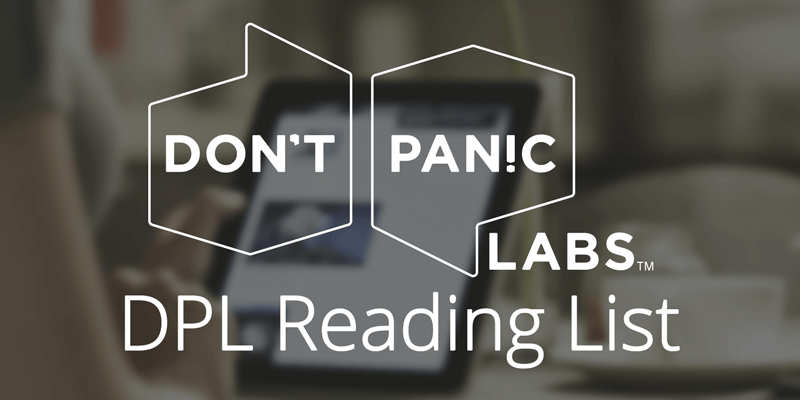 DPL Reading List – July 24, 2020
Each Friday, we share a curated list of articles we found during the past week. Here's the list of the new and interesting ones we found this week. If there's an article you think we should read, let us know in the comments below.
Don't Work on Vacation. Seriously. – How we work has changed and continues to change. And while we may feel more productive when we keep working – even when we're on vacation – some research has found that working when we're supposed to be away is undermining intrinsic motivation.
Powerful AI Can Now Be Trained on a Single Computer – A new approach to machine learning could help smaller academic labs catch up with big tech.
Celebrating the Life of Roboticist Grant Imahara, "MythBusters" Cohost – Grant Imahara, best known for cohosting "MythBusters" and the Netflix series "White Rabbit Project," died on 13 July at the age of 49 from a brain aneurysm. IEEE Spectrum looks back at his amazing work.
How to Brainstorm — Remotely – Many teams are learning that an advantage of working remotely is that it's easier to bring in a broader group of participants. This article lays out some ways to make the most of this new-found opportunity for collaboration.
The Segway Is Dead, but Its Technology and Vision Lives On – Dean Kamen's vision of the future of transportation never materialized, but it's impossible to deny that it was very ahead of its time.
How drones could reshape cities – Are we at a point in history when drones and aerial vehicles can be part of a profound rethink of the urban environment? Research points to some possibilities.
The Future Vision of Microsoft 365 – The Head of Microsoft Design shows how they're not done redesigning the user experience of their 365 platform.