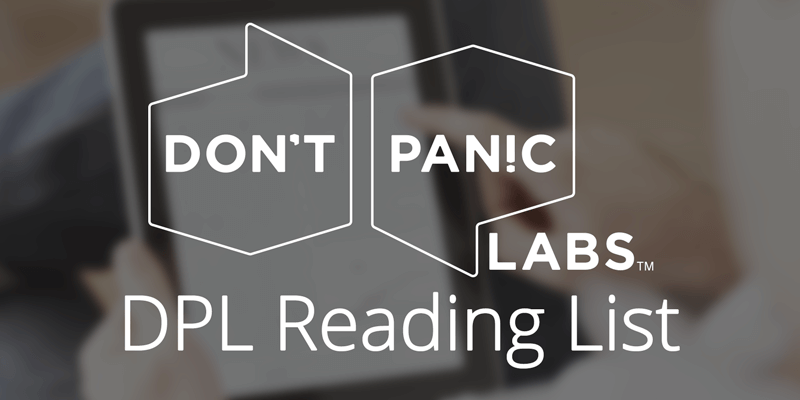 DPL Reading List – January 17, 2020
by
| January 17, 2020 | in
Each Friday, we share a curated list of articles we found during the past week. Here's the list of the new and interesting ones we found this week. If there's an article you think we should read, let us know in the comments below.
Goodbye Microsoft Edge, welcome Microsoft (Chromium) Edge – The new Chromium-powered Microsoft Edge began rolling out in production this week.
This coding legend knows the secret to fixing Big Tech's most pervasive problem – The legendary Margaret Hamilton coined the term "software engineering" for a reason. Here's a look into why she did and why our industry should follow her example.
A Lithium-Ion Battery That You Can Scrunch – This year's CES showed off many exciting new innovations. One company showed off a lithium-ion battery that you can bend, roll, twist, scrunch, fold, and flex.
Google to 'phase out' third-party cookies in Chrome, but not for two years – Google will join Safari and Firefox in blocking third-party cookies in its Chrome web browser, just at a slower pace. And while this will change the way ad tracking works, it could open up whole new ways of tracking we haven't even imagined yet.
How thoughtful disagreement can lead to significant breakthroughs – Disagreements don't have to be bad things. When we can disagree in good faith, we have a powerful tool for discovering feedback and uncovering additional data points that can aid our decision making.
Great Leaders Understand Why Small Gestures Matter – Small gestures send big signals about who we are, what we care about, and why we do what we do. That's we should never miss an opportunity to conduct ourselves in ways that elevate the humanity in all of us.
Vantablack is the world's blackest black. Get ready to see it everywhere – Developed by NASA, this new coating absorbs 99.96% of light. It was created for satellites and spacecraft so reflected light does not affect optical sensors. This material is made up of nanotubes that are 3,500 times smaller than the diameter of human hair. When light hits the coating, it becomes trapped between the tubes.