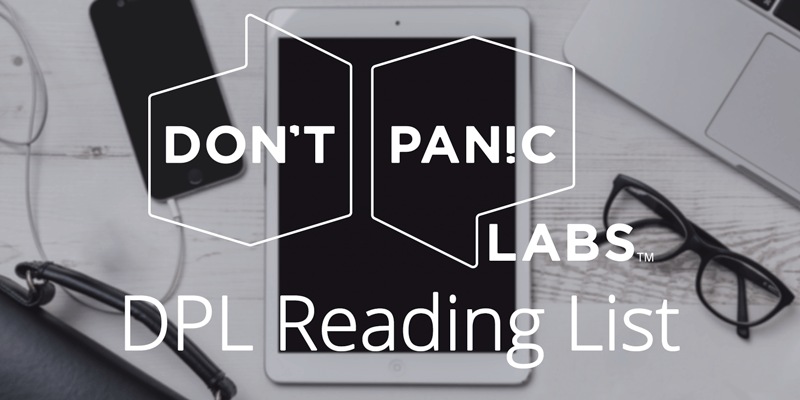 DPL Reading List – December 27, 2019
by
| December 27, 2019 | in
Each Friday, we share a curated list of articles we found during the past week. Here's the list of the new and interesting ones we found this week. If there's an article you think we should read, let us know in the comments below.
How Artificial Intelligence Is Helping Identify Thousands of Unknown Civil War Soldiers – While it's not perfect, this facial recognition system is helping identify many of the soldiers who have been lost to history.
From Google Photos to OneDrive, how cloud storage saved my (digital) life this decade – Backing up our digital life used to be a hassle. But over the past decade, it has become nearly automatic.
How to Plan Your Ideal Year – If you're looking for ways to improve in the new year, check out this writer's way of reflecting, planning, and executing new goals.
Why Talking to Yourself Is a Secret Superpower – It doesn't have to be out loud. "Self talk" can be beneficial in many ways. And while there's positive self talk and negative self talk, they have their purposes.
If You Want to Get Better at Something, Ask For Advice Instead of Feedback – Asking for feedback can put more focus on past efforts than opportunities for future growth. Read about how one research project shows that asking for advice is better than asking for feedback.
How Atari took on Apple in the 1980s home PC wars – Atari initially marketed the 400 and 800 as "second-generation" PCs that could crunch home budget numbers as well as allow users to play simulated space battles.
13 books that CEOs think you should read in 2020 – Fast Company asked several CEOs for their book recommendations for the New Year. In addition to business books, it includes a mix of books on leadership, history, food, and even fiction.