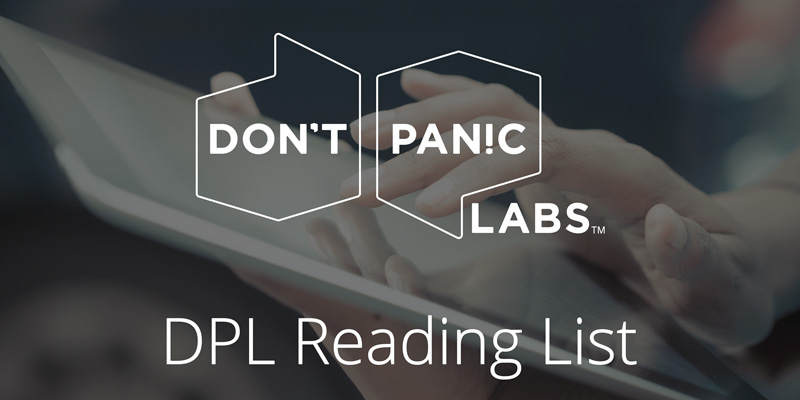 DPL Reading List – December 20, 2019
by
| December 20, 2019 | in
Each Friday, we share a curated list of articles we found during the past week. Here's the list of the new and interesting ones we found this week. If there's an article you think we should read, let us know in the comments below.
The Thermodynamics Behind the Mac Pro, the Hypercar of Computers – Engineers had to develop unique and creative ways to dissipate all the heat that this computer creates.
The Icon Kaleidoscope – The Head of Microsoft Office design writes about redesigning over 100 icons and how their Fluent Design System has helped them navigate many of the challenges that come with this type of endeavor.
Mozilla is ramping up its program to stop snooping ISPs – Advertisers watch nearly every move we make online. That's why the Mozilla Foundation is trying to make it harder for them and to keep our privacy intact. Their new DNS service is a part of that effort.
The Art of Asking for (and Getting) Help – A great interview on the importance of asking for help.
Neumorphism in user interfaces – Skeuomorphism used to be the go-to style, then designs went flat. Are going halfway back with what is being called Neumorphism?
A Nanotube Material Conducts Heat in Just One Direction – Heat reduces the reliability of electronic devices and can cause them to fail completely. That's why computer components are designed to channel the heat away from sensitive components. As devices get smaller, the challenge increases as the small size means heat can spread to other nearby components. But a team in Japan has developed a material out of carefully aligned carbon nanotubes that conducts heat in essentially one direction. While they're still early in their work, this new material holds promise for the future of electronic devices.
After 10 Years Studying Sleep, the U.S. Military Just Revealed Something Eye-Opening About Caffeine – How much caffeine do you need to wake up? There are many factors that determine the answer, and the military has been studying it.