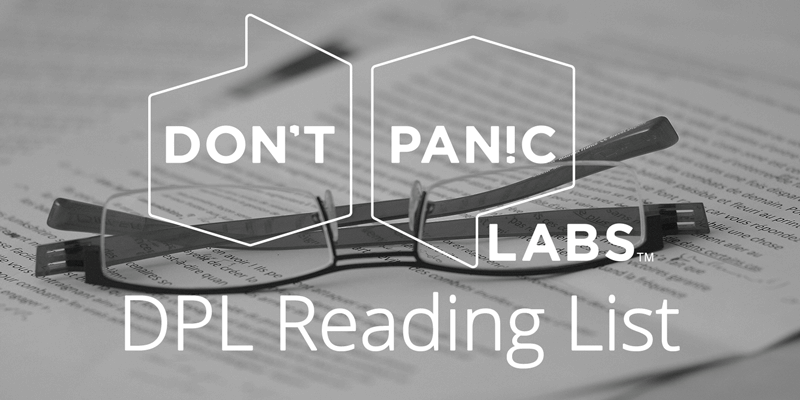 DPL Reading List – October 18, 2019
by
| October 18, 2019 | in
Each Friday, we share a curated list of articles we found during the past week. Here's the list of the new and interesting ones we found this week. If there's an article we didn't include and you think we should read, let us know in the comments below.
A series of mysterious bleeps and bloops defined the early days of the Internet – A nostalgic look back at how we used to connect to the internet. And as a bonus, check out the video at the end of the story to hear the evolution of the modem connection sound.
How New Health Care Platforms Will Improve Patient Care – We're seeing a dramatic expansion of healthcare as it becomes more value-based. While this brings the promise of a more personalized approach, there are challenges that accompany it.
How to Deal with Constantly Feeling Overwhelmed – The cognitive impact of always feeling overwhelmed can include mental slowness, forgetfulness, confusion, and difficulty concentrating. This can make us more prone to distractions and our thinking less agile. Here are five strategies that can help.
I'm an eye doctor. Here's how to keep screens from ruining your vision – It's not only the blue light we can blame for eye fatigue and sleep loss. This professor of optometry provides some tips to help ensure that our devices don't damage our eyesight and disrupt our slumber.
The Apple icons you see today have surprisingly ancient roots – When tasked to design some graphics for Apple's first computer, Susan Kare looked to the past for inspiration.
Four steps that make writing less overwhelming – If writing makes you procrastinate like no other task, you're not alone. So here are four things you can do if you want to get better at making progress on big writing projects.
Why Companies and Government Do "Innovation Theater" Instead of Actual Innovation – Large organizations are usually ill-equipped to deal with massive disruption. So as they face disruption on a level rarely seen, they must find ways to navigate it.