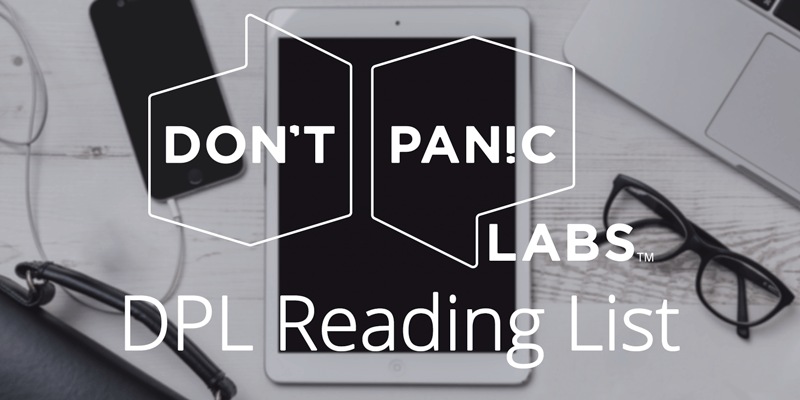 DPL Reading List – September 20, 2019
by
| September 20, 2019 | in
Each Friday, we share a curated list of articles we found during the past week. Here's the list of the new and interesting ones we found this week. If there's an article we'd didn't include and you think we should read, let us know in the comments below.
Chernobyl: The True Cost Of Technical Debt – An interesting comparison of technical debt between the Chernobyl disaster and software development — and a warning as our industry continues to build more mission-critical software for use in our daily lives.
Microsoft's trickiest product might be its most important – Microsoft's Adaptive Controller illustrates a sea change in technology. Usually, most products are built to work the same for everyone, but this new controller is meant to work differently for everyone.
Bring Back Handwriting: It's Good for Your Brain – Longhand communication is more time consuming, but studies have time and again shown its cognitive benefits. And there may be other benefits, including lower stress, fewer depression symptoms, and improved immune function.
Is Serverless really as cheap as everyone claims? – Is the hype around the cost of Serverless justified? It is, at least until you reach a sizeable scale.
Your iPhone battery is changing the way you live your life – A new study suggests that the battery lives of our mobile devices are impacting everything from where we go, how we define time and distances, and how we judge ourselves and others.
5 ways emotionally intelligent people deal with impostor syndrome – Imposter Syndrome is common and can be managed. This writer lists five ways that emotionally intelligent people manage it.
Being 'Indistractable' Will Be the Skill of the Future – Called the "Indistractable Model", this author shows how we can resist what takes away from what we really want, improve our productivity, and elevate our presence during life's important moments.