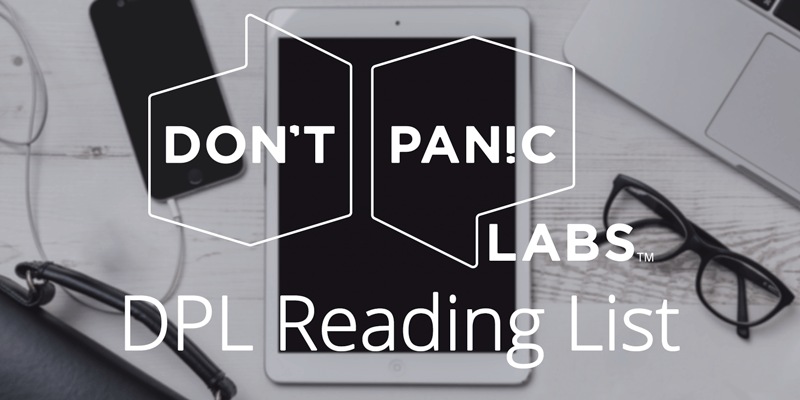 DPL Reading List – August 2, 2019
Each Friday, we share a curated list of articles we found during the past week. Here's the list of the new and interesting ones we found this week. If there's an article we'd didn't include and you think we should read, let us know in the comments below.
For Big Banks, It's an Endless Fight With Hackers – Large organizations face so many threats that it can be hard to decide what is important. And financial institutions are especially attractive to hackers because they hold so much of our information. So it's no surprise there have been nearly 3,500 cyberattacks against them so far this year.
Artificial intelligence is transforming the way we farm – Cutting-edge technology is enabling us to produce more with less human work. Some believe that artificial intelligence and machine learning will usher in a new agricultural revolution. But this new application of technology is not without its risks.
Is the U.S. on Its Way to Becoming a Cashless Society? – Digital payments are on the rise, but are we ready to become truly "cashless"?
Why Communications Skills Are Critical To Engineers – There are a few communication skills that engineers should possess, and this article explains their importance and how they can be improved.
To Be Happier at Work, Invest More in Your Relationships – Sometimes personal satisfaction is more than the work we do – it's about those relationships both inside and outside the office. We often miss this because we can get too focused on having an impressive title, our salary, and being at the "right" company.
Your next big idea could come from — boredom – When we give our minds a break, amazing things can happen. To do our best work, we need to find that balance between deep work and pauses so our minds can wander and explore.
Researchers are sounding the alarm on a little-known risk of connected cars – If you think traffic jams are bad now, imagine the trouble hackers can create with internet-connected cars. Researchers are looking at how cybercriminals could weaponize this technology.