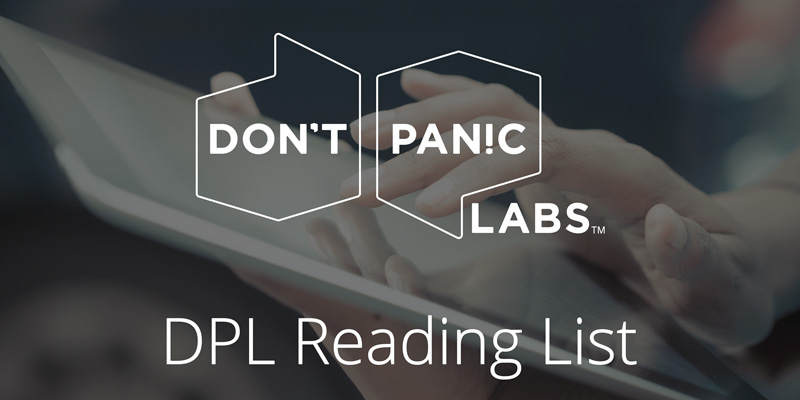 DPL Reading List – July 26, 2019
Each Friday, we share a curated list of articles we found during the past week. Here's the list of the new and interesting ones we found this week. If there's an article we'd didn't include and you think we should read, let us know in the comments below.
Your Organization Needs a Learning Ecosystem – A look at the importance of fostering learning within your organization. If individuals aren't learning, neither is the organization.
Your Smart Toaster Can't Hold a Candle to the Apollo Computer – Despite what everyone says about the power of modern devices, they're nowhere near as capable as the landmark early NASA system.
Think FaceApp Is Scary? Wait Till You Hear About Facebook – Our data (us) has value. We must think twice before we hand it over to any service, regardless of how fun they make it.
What Good Feedback Really Looks Like – Another research study about feedback has found that both positive and negative feedback is essential to helping managers enhance their best qualities and address their worst.
Obscuring Complexity – Some great points about reducing complexity without impacting system capability.
Five soft skills you need to be a better leader in 2020 – Being a leader in the 21st century is more than having the typical business skills (writing business plans, having a knack with numbers, and being an effective project manager), it's also about understanding human behavior.
The Rubik's Contraption – Researchers at the University of California Irvine recently created an AI system that solves a Rubik's Cube in 1.2 seconds. However, this non-AI system built last year can do it even faster.