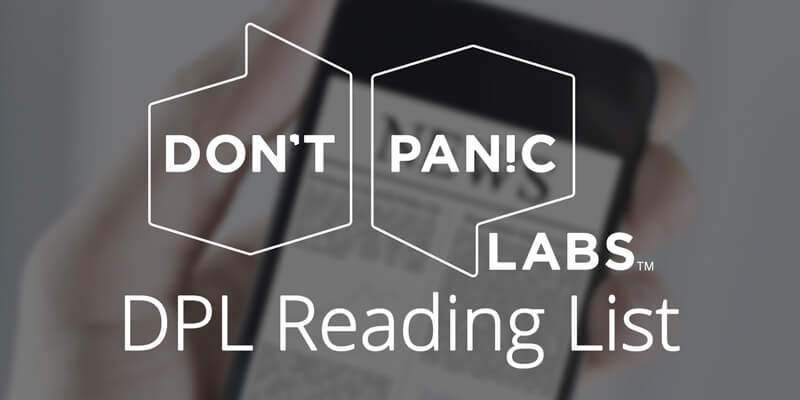 DPL Reading List – June 21, 2019
Each Friday, we share a curated list of articles we found during the past week. Here's the list of the new and interesting ones we found this week. If there's an article we'd didn't include and you think we should read, let us know in the comments below.
This computer changed the world—and you've never heard about it – While our dishwashers today have more processing power than the computers who got our astronauts to the moon, this computer that MIT designed possessed two qualities that were unheard of for computers at the time.
Adobe Research and UC Berkeley: Detecting Facial Manipulations in Adobe Photoshop – Adobe researchers and collaborators from UC Berkeley have developed a method for detecting edits to images that were made using Photoshop's Face Aware Liquify feature. This work is part of a broader effort across to better detect image, video, audio and document manipulations.
Newly recovered Ground Zero photos show why you should back up your CD-Rs now – We're beginning to learn about the lack of CD-R durability in an extremely tragic way.
'Software engineering' was a joke until the mission to the Moon made it the future – Before planning missions to the moon, we couldn't even agree on the spelling of the word "software", much less establish a set of standardized practices for developing systems for large software projects.
Nvidia pushes ARM supercomputing – Nvidia announced at the International Supercomputing Conference in Frankfurt that they are making its full stack of supercomputing hardware and software available for ARM-powered high-performance computers. This could be a perfect opportunity for these low-power chips.
Why Craftsmanship Matters Now, More than Ever – A great reminder that nobody can copy what we bring to our work every day and some tips on boosting the craftsmanship of our work.
Scaling Culture in Fast-Growing Companies – In the past few years, we've seen an increase in "hypergrowth" companies around the world. While their extremely fast growth is great for them, it also brings challenges in the area of maintaining culture. This article supplies some tips for hypergrowth organizations that want to scale their culture in the midst of this kind of expansion.