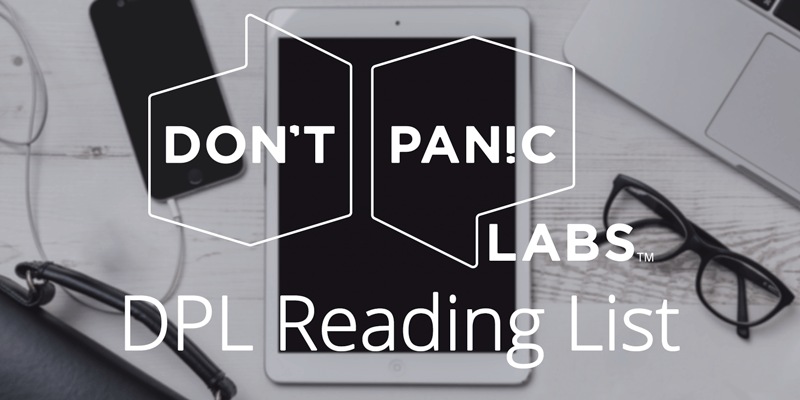 DPL Reading List – June 14, 2019
Each Friday, we share a curated list of articles we found during the past week. Here's the list of the new and interesting ones we found this week. If there's an article we'd didn't include and you think we should read, let us know in the comments below.
Disruption Starts with Unhappy Customers, Not Technology – New technologies come and go, but the ones that stick around are those that consumers adopt. One of the keys to disruption isn't better tech, it's giving people what they want.
The clever cryptography behind Apple's "Find My" feature – You can track down your stolen MacBook, but no one else can. Not even Apple. So how does it work?
The Skim Reaper Is Coming to Protect You From Credit Card Theft – Security researchers will soon begin selling a tool that can tell when a thief is trying to steal your credit card information. You swipe this card-shaped tool through a point-of-sale device to detect how many read heads it encounters. If it detects a second read head, a skimmer is present.
You really need to stop hitting the snooze button. Here's why – While hitting the Snooze button may seem harmless, it could be disrupting our sleep cycles and not adding any quality sleep. Some experts are recommending that we consistently wake with our initial alarm.
6 Ways to Develop Better Leaders That Won't Cost You a Dime – It can be difficult to grow your business without enough leaders and hiring leadership from the outside can be ineffective. Here are six ways companies can invest in growing the leadership skills of their team with little cost.
I trained myself to be creative by doing these 9 things – This CEO shares tips for developing the creativity that he learned while working as a software engineer.
Are Rechargeable Batteries Better Than Alkaline? Most of the Time – In most cases, rechargeable batteries are still the better option. They're safe and reliable, they create less waste, and they pay for themselves after about six recharges. But there are still a few applications where single-use batteries should be used.