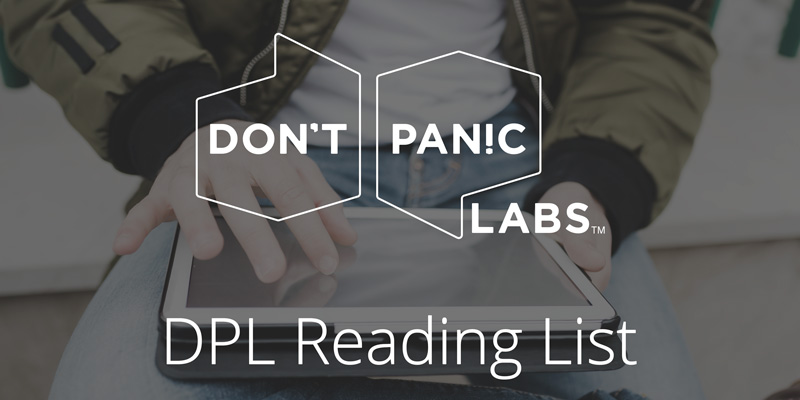 DPL Reading List – May 31, 2019
Each Friday, we share a curated list of articles we found during the past week. Here's the list of the new and interesting ones we found this week. If there's an article we'd didn't include and you think we should read, let us know in the comments below.
Bill Gates says to read these 5 books to change your perspective on a world in crisis – If you're looking for some summer reading ideas, Bill Gates' latest list of recommendations will make you confront ideas of crisis and disruption.
The Calculator That Helped Land Men on the Moon – NASA purchased several Olivetti Programma 101s to help engineers working on the Apollo 11 moon landing. One of its selling points was its portability. And its price of $3200 made it quite a bit cheaper than the IBM mainframes.
The Ethics of Smart Devices That Analyze How We Speak – Smart speakers and other voice-enabled devices can be very handy, but we're still in the early days of this technology and there is a lot to consider regarding ethics and privacy.
Visual Studio Code Remote Development may change everything – Scott Hanselman gives us his first impressions on using VS Code Remote Development.
Attention, Students: Put Your Laptops Away – You don't have to be a student to benefit from this advice. When we type, we tend to put it all down. But when we write out our notes by hand, we're more selective – and that extra processing helps us process and retain.
Living machines: MIT's former president on the next technology revolution – In her new book, "The Age of Living Machines," Susan Hockfield argues that we have entered a new era of scientific innovation in America.
When Life Gets Busy, Focus on a Few Key Habits – When our lives get busy, there are four key areas where we can prioritize habits to stay healthy and help mitigate unwanted setbacks.