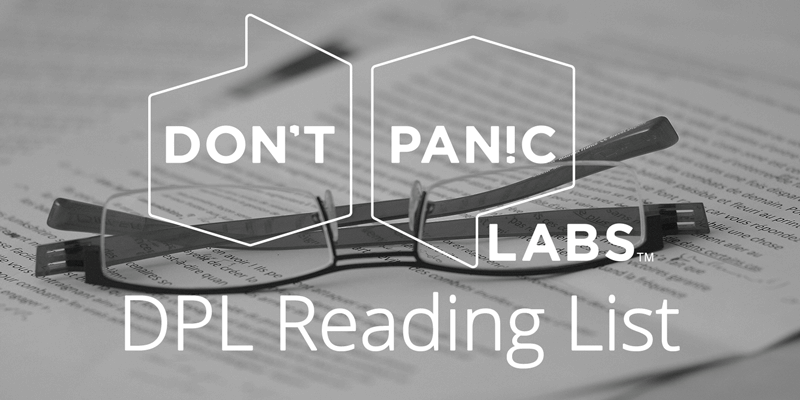 DPL Reading List – May 24, 2019
Each Friday, we share a curated list of articles we found during the past week. Here's the list of the new and interesting ones we found this week. If there's an article we'd didn't include and you think we should read, let us know in the comments below.
Protecting your computer against Intel's latest security flaw is easy, unless it isn't – Processor vulnerabilities like Spectre and Meltdown force software companies and users to make difficult decisions: security vs performance. And since this is a chip flaw, true fixes won't come until new hardware is on the market and in our hands.
What Anxiety Does to Us at Work – Here are some common ways anxiety can cause problems at work and approaches you can use to help minimize them.
How to give an elevator story that people actually listen to – You can bump into someone important at any time. Here are some steps on how to be prepared for that moment.
Great developers are raised, not hired – An honest look at how today's environment is overlooking a crucial aspect of hiring.
MIT just cracked open an historic time capsule–here's what was inside – Sure, it's only twenty years old, but that's a very long time for computer and internet technology.
Your internet data is disappearing—but you can still save it – Preserving content on the internet presents a conundrum. If it's accessible, it isn't safe; if it's safe, it isn't accessible. When it's accessible, data is subject to tampering, theft, or other sorts of bad actions. Only content that is inaccessible can be locked and protected. But when it comes to our own data, we forget to consider that the internet never promised secure or permanent storage. If we want to save our data, it's up to each of us.
Writer James Vlahos explains how voice computing will change the way we live – An interview with author James Vlahos, whose book "Talk to Me: How Voice Computing Will Transform the Way We Live, Work, and Think" just came out in March and explores the disruptive future of voice-controlled machines.