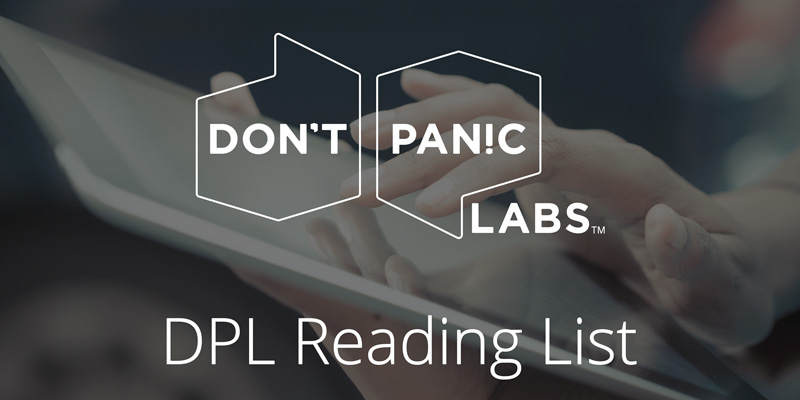 DPL Reading List – November 23, 2018
by
| November 23, 2018 | in
Here are some of the new and interesting articles we found this week.
Beware Black Friday Scams Lurking Among the Holiday Deals – "This year's holiday shopping season faces particular threats from the e-commerce attacker known as Magecart, a constellation of criminal groups known for aggressively compromising retail websites with credit card number skimmers. The hackers place code in a brand's legitimate website, often a simple keylogger, that records credit card numbers as customers type them into legitimate checkout forms."
The Promise of (Practically) 'Serverless Computing' – "The first wave of serverless computing proved popular with app developers, but developers still needed traditional servers for a lot of their custom code. That changed in 2014 with the launch of "function-as-a-service" offerings like Hook.io and Amazon Lambda, which enable developers to upload small chunks of their own code, and pay only for the computing resources that code consumes.
Apple's Tools Sneak Into Business – "Apple's Device Enrollment Program allows the companies to purchase laptops, iPads and other Apple products with company-specific security preferences and apps already installed. When the device ships to an employee, it's already configured with the appropriate business settings as soon as it's turned on. The program has been a crucial component in the effort to accommodate growth, Mr. Arndt said, because it doesn't require the device to be configured by an IT person before it gets to an employee, saving days worth of time."
Are you ready for AI street billboards? – "With machine learning and computer vision, it is possible to understand everything we can about what happens in front of the displays — who is there, what they're looking for, how they behave, how they respond and how they engage with the content. This can be done in real time so retailers are able to personalize the content."
This is the most complex generative design ever made – "Autodesk's generative design algorithms then assessed different materials, like aluminum and titanium, and manufacturing processes, to get a sense for the ideal structure. Davis says the algorithm looked for an optimal solution that could accommodate 13 different payload boxes–the structures that will hold the precious scientific experiments–across six different environments and three types of manufacturing."
The rare form of machine learning that can spot hackers who have already broken in – "When Darktrace deploys its software, it sets up physical and digital sensors around the client's network to map out its activity. That raw data is funneled to over 60 different unsupervised-learning algorithms that compete with one another to find anomalous behavior. Those algorithms then spit their output into yet another master algorithm that uses various statistical methods to determine which of the 60 to listen to and which of them to ignore. All that complexity is packaged into a final visualization that allows human operators to quickly see and respond to likely breaches."
"The World's Gone Flat!" — Evolutions in User Interface Design – "When GUIs first became a staple on PCs, there were several considerations put into the way it was presented. Many users were new to the concept of personal computers and the learning curve was extremely steep. The GUI was seen as one of the main catalysts that led to the exponential rise in people who owned and used PCs after the 1980s. It was made to simplify the way users navigate around the functions of their computers, drawing references to familiar, real-life objects or visual representations that aided users in their understanding of how things worked in an unfamiliar environment."