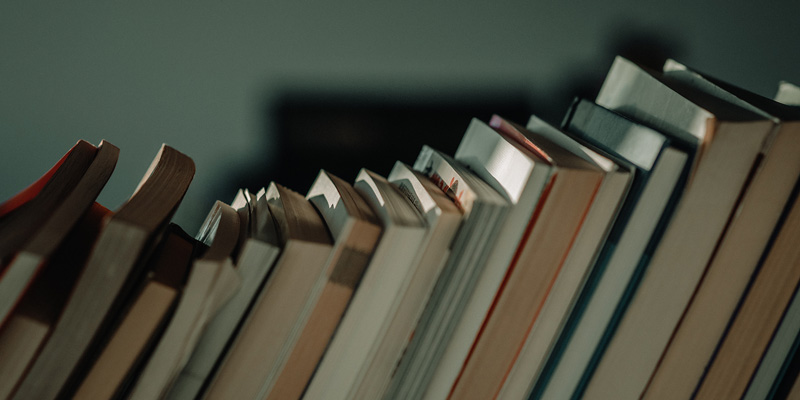 My Favorite UX Books + Why
This is not my first list of user experience (UX) books that should be on your reading list, and to be honest, it won't be my last. The reason why is simple: we're always challenging and adjusting how we employ UX to our solutions. There are a lot of great books on UX out there. I won't pretend to have read them all, but I freely admit that I am a book guy and I have a pretty decent library.
Here is a list of my current favorites with a short intro that I hope gives some insight into why.
User Story Mapping: Discover the Whole Story, Build the Right Product – Jeff Patton (2014), 324 pages
I've been a fan of O'Reilly publications for a long time, so it was a no-brainer for me to pick this one up when it first came out back in 2014. This book, for us here at DPL, is still relevant and incredibly useful. Story mapping has become a lean and effective method for understanding the scope and scale of blue-sky – from the ground up – solutions as well as new features on existing products. The book is a gold mine of tips, hints, and advice for anyone involved in requirements and project definition. A lot of the advice is more geared toward Agile ways of working, but even if you're not working on Agile projects there is lots of practical advice, along with case study examples, that will help any group improve how they gain shared understanding and requirements on projects.
Validating Product Ideas: Through Lean User Research – Tomer Sharon (2016), 320 pages
This book is one of several outstanding books published by Rosenfeld media. I have come to regard them as outstanding resources for how we work here at DPL. As far as user research goes, this has become my new go-to reference as far as what to do when and why. I simply can't say enough good things about it. If you are a UX team of one or, as we are, part of a very lean group of developers, you'll find the methods in this book to be a good fit. The book takes a very direct and easy to apply approach to how it is organized. Each chapter is designed to walk the reader through how to solve (or answer) a specific question. When I first stumbled across this book I was in the middle of formulating a research plan. This book enabled me to jump to the appropriate chapter, read it and apply some pretty amazing and proven methods to my project. Days later my team was calling me a rock star. We learned more than we ever had in previous research engagements and it had taken half the time. The real credit goes to Tomar Sharon and his book.
Interviewing Users: How to Uncover Compelling Insights – Steve Portigal (2013), 158 pages
This is another book from Rosenfeld media and one that is a great companion book to Sharon's Validating Product Ideas. I have been interviewing users since the late 90s and I still feel that I have a lot to learn. There are a lot of soft skills that can only be learned from doing and performing honest team retrospectives. But this book will definitely provide a jump-start if you're new to conducting interviews; excellent reference and guidance if you're looking to hone your skills or great affirmation if you're a seasoned pro.
The User Experience Team of One: A Research and Design Survival Guide – Leay Buley (2013), 246 pages
This is another book from Rosenfeld media and I have to say for people just entering the workforce as a UX designer or for people who truly are a UX team of one. If you are a seasoned UX person who is successful working on your own, you may not get a lot out of this book.
Designing for the Digital Age – Kim Goodwin (2009), 708 pages
I first met Kim Goodwin at a conference in New Orleans in 2000 and have been a convert and fan ever since. From a lean and Agile perspective, you might look at this book and think that it has no bearing on how we work. You might even argue that the methods employed are heavy and don't apply to start-ups. We don't follow the UX practices exactly as Kim has laid them out, but at a high-level our process looks a lot like Kim's. I have been designing software successfully for a little over 20 years and I have to give Kim Goodwin and Alan Cooper shout outs for their processes and methods. I still go back to her book as reference from time to time and continue to give copies away to people looking for deep insight and understanding into UX as a formal practice.