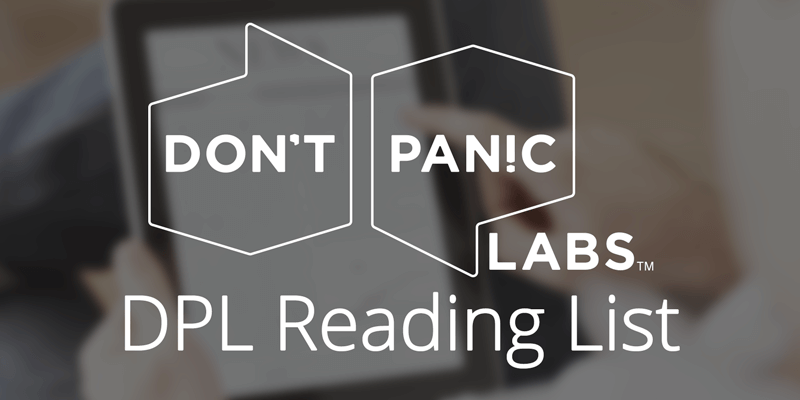 DPL Reading List – May 26, 2017
Here are some of the articles we've been reading around this office this week.
Entrepreneurs: Never Underestimate Your Ability to Solve Problems – "If you don't have all the answers, that's okay. They didn't. Och had never studied engineering. But she thought long and hard about the issue at hand and they figured it out. You can too."
The Busier You Are, the More You Need Quiet Time – "The world is getting louder. But silence is still accessible—it just takes commitment and creativity to cultivate it."
Lessons from history's great innovators that you should never forget – "The exploits of the innovators who have come before us can spark the ambitions of the next generation to make new technologies. To leave their own dent in the universe. We should pass down their lessons and their lore."
Designing for VR | A Beginners Guide – "Experts say that this VR revolution will be bigger than the advent of the mobile phone, and the first company to create a consumer VR product that is adopted by the masses will win big. Really big. So why should designers care? Designers should care because the market that has provided them with reliable work over the past few decades and is about to shift towards a new paradigm of immersive 3D content. Sound, touch, depth, and emotion will all be integral to the VR experience, making even the most novel 2D screen experiences feel boring and dated."
The New Science of Team Chemistry – A package of articles about the personality types that make up a team and how to get the best from any combination.
Stop Shaming Your Users for Micro Conversions – "Manipulinks make users feel bad about themselves in order to convince them to accept an offer or sign up for a newsletter."
Why your design team should hire a writer – "Companies big and small are realizing the importance of good copy, and they're hiring writers to design words. Adobe, Spotify, Slack, HBO, GoPro, Intercom — all these companies hired their first product writers in the past couple of years. Product writers are poppin' up everywhere."