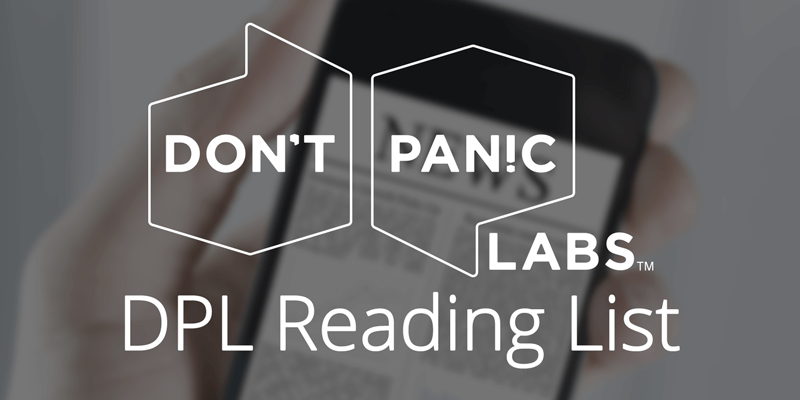 DPL Reading List – May 12, 2017
Here are some of the articles we've been reading around this office this week.
Picasso's Napkin: The Myth of the Overnight Success – "By understanding that overnight success is something that happens when you collect small, invisible victories, we have a new "model" for how to live our life…"
Chemistry, not Culture – "And while companies are still at liberty to choose which elements define their ideals and which do not, they also realize that allowing new elements to be blended with the existing system can lead to even more powerful, more beautiful outcomes."
Doing the minimum – "Instead of building the whole product at once, build it a customer-engaging piece at a time. Ship small increments fast, gather the actionable customer feedback you need, adjust and improve, and then ship again. Restrict your customer audience as you iterate by considering the scenarios, segments, and scale appropriate for each release.
Great PMs don't spend their time on solutions – "I encourage you to try changing how you spend your time. Do it on something small, obsess about the problem definition. Then see how fast and easy it is to know what to build, to build it, and to see customers value it because you truly understood what they needed."
People Don't Want Something Truly New, They Want the Familiar Done Differently. – "The lesson of the California Roll is simple — people don't want something truly new, they want the familiar done differently. Interestingly, this lesson applies just as much to the spread of innovation as it does to tastes in food."
How to Capture Value from Collaboration, Especially If You're Skeptical About It – "We've found in our research that clarifying what collaboration is (and what it isn't) and gaining firsthand experience with one or more collaborative projects is the only way to combat these common apprehensions. Only after seeing collaboration's value for yourself will you put in the effort required to seek out cross-disciplinary projects and hone the skills necessary to collaborate effectively."
How to not suck at design, a 5 minute guide for the non-designer. – "Good design principles can be learned and exercised by anyone. This guide will give you a basic knowledge of practical design tips you can apply today (and impress your design friends)."