Brian Zimmer – Communitarian of the Month
by
| February 27, 2014 | in
This month we are recognizing Don't Panic Labs' General Manager Brian Zimmer. Here's what he told us when we asked about his volunteer experiences.
Why do you volunteer?
It's my turn to give back to my community.
During my life, I've been fortunate to have multiple people volunteer in ways that helped me grow. Some of these volunteers were or are my mentors. Others gave time or financial assistance to my high school and programs in which I participated. I've also been fortunate to be surrounded by people who strongly believed in volunteering. Through them, I've seen firsthand that even a single person can create a massive impact.
What do you enjoy most about volunteering? A favorite memory?
I simply enjoy making a difference—especially when I'm able to put my skills to work.
My favorite memory happened at People's City Mission a few years ago. I was tasked with placing two slices of tomatoes in small bowls and handing them out as people came through the line. As the lunch progressed, it became apparent that we would run out of tomatoes. I started cutting back to stretch the supply—one slice per bowl. As I had one slice left, a gentleman humbly walked up and ever so softly asked if there were any tomatoes left. I handed him the last bowl. Then, on his face, I saw the largest grin as he said that it'd made his day because tomatoes were his favorite vegetable.
Since then I realized how easy it is to take this simple pleasure for granted and think of that experience from time-to-time as I slice tomatoes for my burgers at home.
How has your volunteer experience impacted your workplace?
I think it's helped us all to get to know each other better. Since Nebraska Global has become larger and we work as small companies and teams, I don't always have the opportunity to interact with everyone. Through volunteering, we get to work side-by-side to make a difference.
What have you learned while volunteering?
I've become much more aware of our community. As you move throughout your day, it's easy to gloss over things that aren't directly impacting you. As I volunteered for various organizations, I started to see firsthand how some of our neighbors were going through rough patches or struggling with aspects of their lives. I discovered that many of these people were no different than myself—having dreams, goals, and wanting to work hard and succeed. And finally, I saw that there was a much larger network of people and organizations working tirelessly to make a difference than I had ever realized.
Do you have any advice for other volunteers or people who want to get involved?
I'll borrow a sports slogan from Nike and say "Just Do It". Seriously, you've just got to put yourself out there and start finding and trying different opportunities. Perhaps start with causes that are close to you or your friends' or family's hearts. Consider inviting family and friends to join you in volunteering. We were given this opportunity through work and now my wife and I have started volunteering together for different causes.
Also try some new opportunities at random. For some, they just won't fit and you'll feel like you're spinning your wheels. Others, you'll start making a difference and feel good about what you can accomplish. Eventually you'll even find the best fit—an opportunity where you're uniquely qualified to make that difference for someone or some organization.
I very much appreciate the fact that Nebraska Global has so strongly supported volunteering across its family of companies. When I started, I had a few causes where I was a regular volunteer. With Amanda organizing our efforts, she helped me find new places where I could make a difference.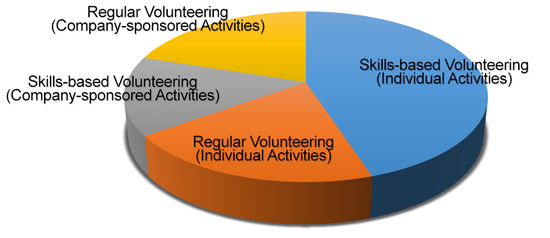 Since joining the Don't Panic Labs team, Brian has volunteered for these organizations: American Legion, Bone Creek Museum, CEDARS Youth Services, Center for People in Need, Child Advocacy Center, Cornhusker Place, Destination Imagination, Knights of Columbus, Lighthouse, Lincoln Children's Zoo, Lincoln Food Bank, Malone Community Center, Nebraska Community Blood Bank, People's City Mission, Raikes School, St. Monica's, and Volunteer Partners.