Paul Havel – Communitarian of the Month
by
| October 29, 2013 | in
This month we are recognizing IT manager Paul Havel. Here's what he told us when we asked about his volunteer experiences.
Why do you volunteer?
Volunteering lets me directly connect with the community and the nonprofits that do so much to sustain it. It's hard to beat the feeling you get from helping out and the perspective it can give you. Overall, it's had a really big impact on my life.
What do you enjoy most about volunteering? A favorite memory?
For me, one of the more rewarding parts of volunteering is the perspective it can offer and the appreciation it gives for the life you have. Working at the Food Pantry For Veterans really puts things in a different light for me. Part of what we get to do at the food pantry is help people take food to their vehicle, and I always try and talk with them as much as possible. Some of the conversations are really amazing and inspiring. It's humbling how grateful they are for what they are receiving when you consider the sacrifices they have made and how these sacrifices have shaped their lives. It's really an honor to do something for them and to be able to tell THEM thank you.
At the end of the day it really lets you sit back and think "you know, this problem I'm facing today really isn't that big of a deal."
How has your volunteer experience impacted your workplace?
I think having positive and motivating experiences outside of the office leads to better interaction within it, not to mention the overall sense of pride you have working for an organization that gives so much back. It's also nice to have an opportunity to get to know people from work who you normally would have very limited interaction with.
What have you learned while volunteering?
I have become so much more aware of the challenges faced in my community and the organizations that work to meet those challenges every day. I've also gained a deeper realization of how important it is to set an example to family and friends; to show that it's up to us to take responsibility for making our community a better place.
Do you have any advice for other volunteers or people who want to get involved?
You don't have to take on huge commitments to make a big difference and EVERYONE has something to offer. Find something you are passionate about and just give it a shot. Nothing will motivate you more than interacting with those around you who are struggling or experiencing the difference you can make in someone's life.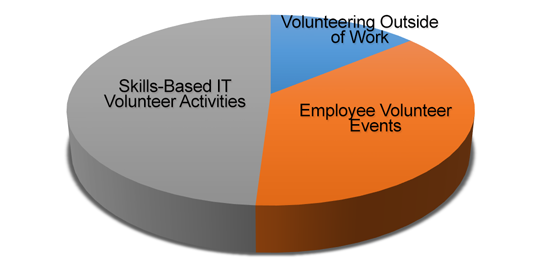 Since joining the Don't Panic Labs team, Paul has volunteered for these organizations: Boys & Girls Club, CEDARS Youth Services, Center for People in Need, Child Advocacy Center, Individual Church, Coding Academy at Saratoga Community Learning Center, Cornhusker Place, Foundation for Lincoln City Libraries, Girl Scouts, Lincoln Community Foundation, Lincoln Food Bank, Milkworks, Nebraska Community Blood Bank, People's City Mission, Raikes School, Salvation Army, TeamMates Mentoring, Voices of Hope, and Volunteer Partners.