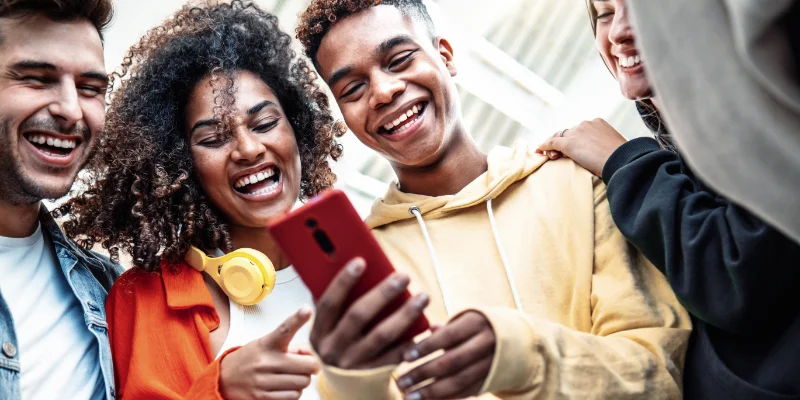 Building a Chat System – Part 6
by
| August 15, 2023 | in
In this series on building a chat system, we have gone through many parts that make up chat applications using Azure Chat.
How all this works together may be a little difficult to follow. There are a lot of pieces, and it might not be obvious what each piece is doing.
The Frontend – This is written in Angular and displays the chat user interface.
The Backend – This helps to save some information about the chats to, in this case, Azure Table storage.
Azure Chat – We use this to provide the actual messaging between users. It handles a lot of the real work needed to bring a chat application to life.
Below is a sequence diagram showing the steps required to send a message. I want to point out that even by using Azure Chat, sending a message can still be somewhat complex.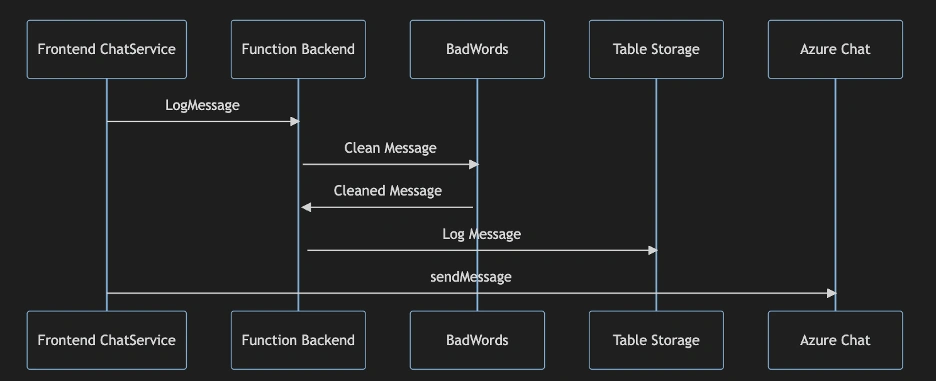 Here is a screenshot of an actual chat running in the application.