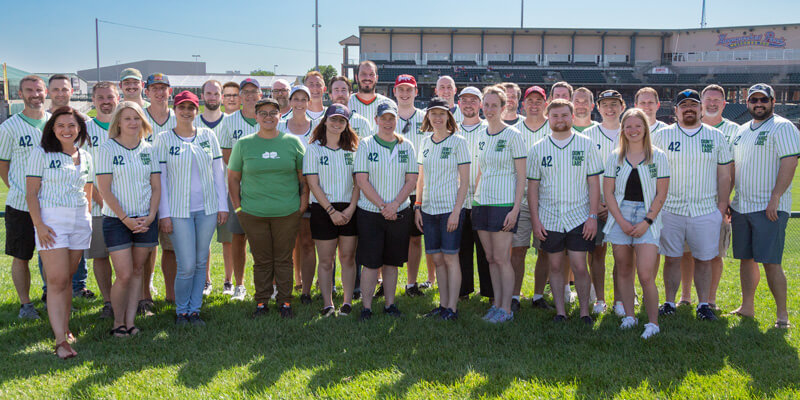 Don't Panic Labs Named One of Lincoln's "Best Places to Work" for 2022
Software product and design company Don't Panic Labs was recognized as one of Lincoln's Best Places to Work at a ceremony at Haymarket Park on Thursday, June 16th. The company was recognized as #1 in the Medium-Sized Company category by Woods & Aitken LLP, the Lincoln Journal Star, and the Lincoln Human Resource Management Association.
Winning entries in the competition were based solely on employee survey results, which were evaluated and ranked by Quantum Workplace of Omaha, NE. Don't Panic Labs was acknowledged for creating an enjoyable corporate culture and work environment that fosters personal and professional growth for its team.
"We're proud and honored to receive this recognition," said CEO and co-founder Doug Durham. "Having a positive, inclusive, and empowering workplace culture is as important as ever. We are who we are because of what each team member brings to the table daily."