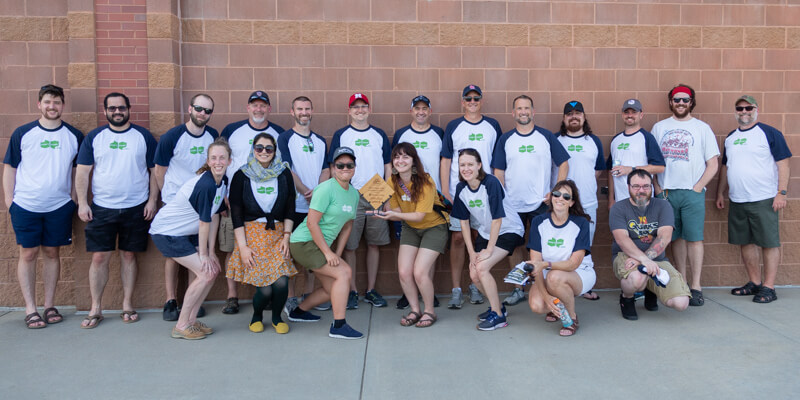 Don't Panic Labs Named one of Lincoln's "Best Places To Work" for 2021
Software engineering company Don't Panic Labs was recognized as one of Lincoln's Best Places to Work at a ceremony at Haymarket Park on Thursday, June 10th. The company was recognized in the Small-Sized Company category by Woods & Aitken LLP, the Lincoln Journal Star, and the Lincoln Human Resource Management Association, founders of the Best Places to Work in Lincoln list.
The Best Places to Work in Lincoln program, which was started in 2013, recognizes local companies who, through a third party administered employee survey, rank their respective companies as being the best places to work. The areas surveyed are varied parts of employee life, including workplace environment, leadership direction, culture, and management practices.
"For me, being considered a Best Place to Work speaks to more than just the benefits and perks we can provide as a company," said CEO and co-founder Doug Durham. "When you're surrounded by such a talented and dedicated team, it's to be a part of something extraordinary. We all faced unprecedented challenges during the past year, but our team's tenacity and camaraderie have been inspiring and motivating. And as we look ahead, we are seeing many opportunities to further enhance our employee experience."