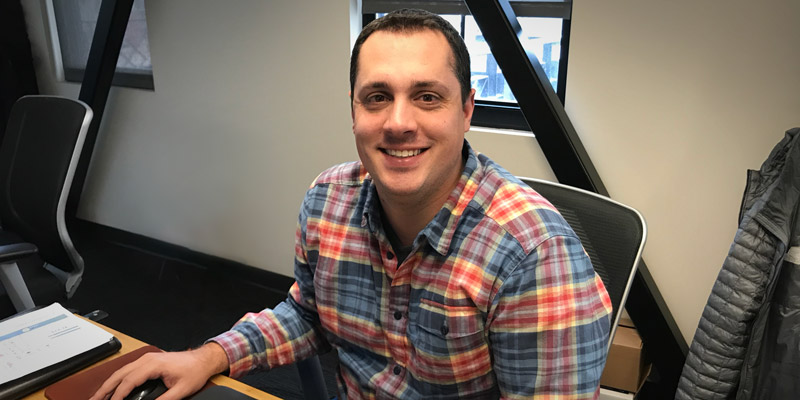 On Leaving the Best Job You Ever Had
by
| December 20, 2018 | in
I don't like to use the word "quit." It makes it sound like you're giving up, that you are leaving things incomplete. I write that because I am leaving Don't Panic Labs; I'm leaving the best job I've ever had.
This was the plan all along I suppose. During one of my first staff meetings in the early days of Nebraska Global, Steve Kiene said that this place wasn't meant to be a career and that no one was supposed to be here 25 years. That didn't sit well with me. I didn't like the thought of my new job coming with an expiration date. But if Nebraska Global was to accomplish what it set out to, he was right. The idea is to learn and help grow tech companies in Lincoln. And that is exactly what's up next for me.
I spent over seven years as a member of what I believe to be the best software development team in Nebraska. I was able to learn from my talented colleagues and was given the chance to lead some incredible projects that I could never have done without my team.
So what does it take to leave this place? It takes the right opportunity at the right time. An opportunity I was able to evaluate openly and honestly with my boss from the first day I considered it. A chance to apply everything I've learned alongside a group of people who possess both the passion for building something special and values that align with mine. The prospect of growing a new branch from the Don't Panic Labs coaching tree, and hopefully represent our team as well as other Don't Panic Labs alumnus have all over the Silicon Prairie.
I had to go back and read the post I wrote my first week on the job, to let the younger (and apparently wiser) version of myself tell me it's going to be OK, that the jitters and nerves that come with starting a new chapter are normal. I hope the self-doubt comes from a bad case of impostor syndrome and not just self-awareness about not being very good at what I do.
I want to thank all my teammates for the best years of my career. I especially want to thank Doug Durham for his mentorship and leadership, Steve Kiene for his vision and kindness, and Patrick Smith for giving me an opportunity to join the family.
See ya around.