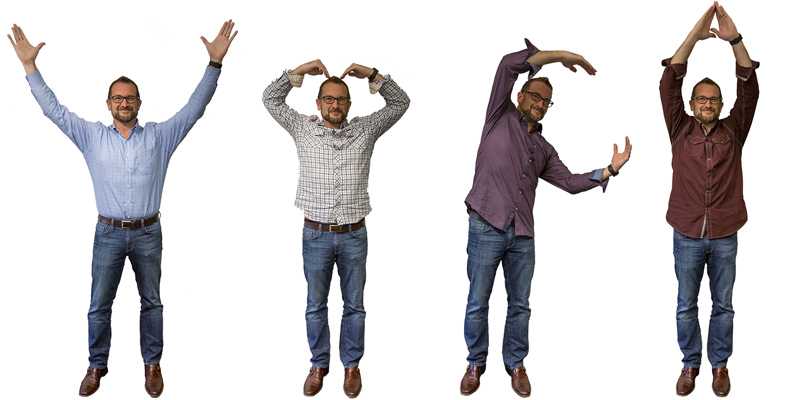 Whatever Bill Has…The Results
by
| November 29, 2017 | in
Last week we launched the "Whatever Bill Has" app, which I built as a demonstration of Azure Functions. This app is basically Build-A-Bear, but with Bill Udell. Users had eight possible options: four shirts and two pants.
Bill was gracious enough to provide us with some great shirt and pants options. He also chose a really nice pair of shoes.
The site maybe scared away some because it required Twitter to log in. I did this because I wanted to prevent duplicate votes.
In the end, we received 25 votes. We also got a lot of Twitter love from everyone's votes. It was really fun to see what people thought was the best Bill.
So which Bill received the most votes?
Our winning Bill: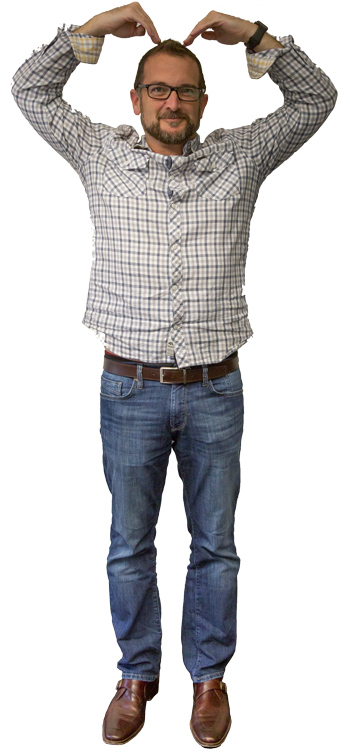 We revealed the "best" Bill earlier this morning at our November Vogon Poetry Reading. This monthly meetup where we revisit many of the things going on here at Don't Panic Labs. Today's Vogon Poetry brought together Tyler Carlson of ClassBundl and our own Tony Wilsman to discuss how estimation helped with the ClassBundl project.
ClassBundl is an e-commerce platform focused on creating bundles of school supplies for students. Participating schools can earn cash back from the sales of these supplies. If you work for a school and would like to make school shopping super easy for parents, give ClassBundl a look.
Don't miss our next Vogon Poetry Reading on December 20th.