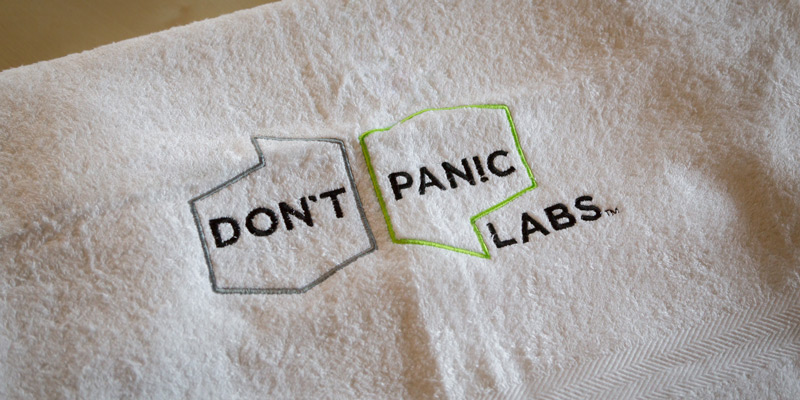 Don't Panic Labs Celebrates Towel Day by Collecting Towels for People's City Mission
Local software development firm Don't Panic Labs is excited to announce their first annual Towel Day towel drive will be held on Thursday, May 25.
The drive kicks off at 10 am outside the Don't Panic Labs offices at 151 N 8th Street in Lincoln's Historic Haymarket District (just outside of KD Designs and Scooters – in the event of inclement weather, the team will be located inside Scooters at 8th and P Streets). Team members will be on hand to collect new or gently used towels that will be donated to the People's City Mission. Cash donations to purchase more towels will also be accepted. The team will receive donations until 3 pm.
At 4 pm, the team will officially present the towels to People's City Mission representatives in the Don't Panic Labs' offices. The public and press are welcome to attend.
"Giving back to the community is in our DNA," said CTO and co-founder Doug Durham. "We wanted to take part in the celebration of Douglas Adams and the inspiration for our name, but we also wanted to help address a need that's right in our own backyard. The team's concept is quirky, but it's also emblematic of how we work. We identify the problem, develop a plan, and then execute."
The date of the drive holds special meaning for Don't Panic Labs. May 25 is internationally-recognized as Towel Day in celebration of the late science fiction writer Douglas Adams. The company's name was inspired by a line from Adams' best-known novel, The Hitchhiker's Guide to the Galaxy. In it, towels are regarded as "the most massively useful thing an interstellar hitchhiker can have."