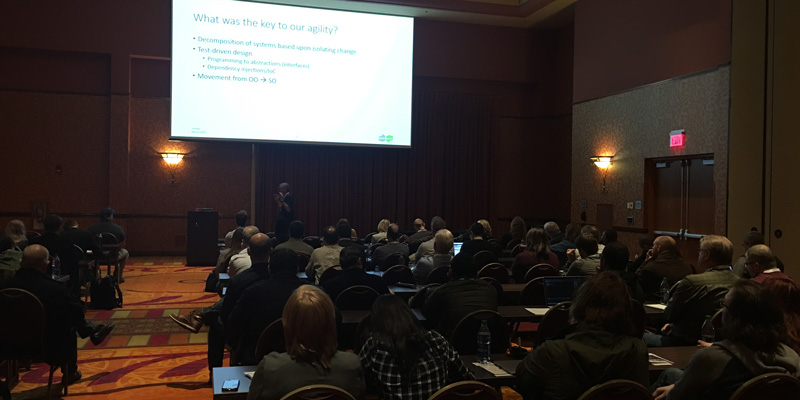 Infotec 2017
Infotec 2017 wasn't the first Infotec we've attended—and certainly won't be the last. AIM continues to organize a solid conference full of great speakers and genuinely helpful material for IT professionals. And in that spirit, we really appreciate that slides from all the sessions are posted after the conference.
This year we really felt at home with the focus on innovation. Our CTO, Doug Durham, appreciated the opportunity to create a presentation centered around how a product development team can support an innovation effort. Brian Ardinger also delivered a comprehensive discussion of innovation and how enterprises can learn from startups. We're looking forward to presenting at the I/O Summit he's organizing.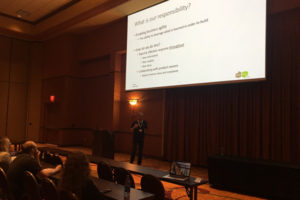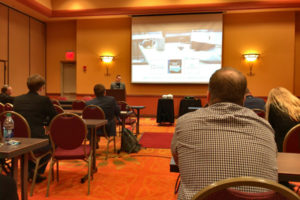 Thanks to everyone who stopped by our booth to say hi! If you missed us at the conference or want to continue the conversation on innovation, we'd love to hear from you! Drop us a line at contact@dontpaniclabs.com.