NEBRASKA DEV LAB
Addressing the Tech Talent Shortage in Nebraska

Here in Nebraska, IT and other technical sectors are facing a shortage of qualified talent.
​Nebraska Dev Lab is an academic/corporate partnership between Doane University and Don't Panic Labs to help address this shortage. The program is specifically designed to help address the lack of software developers in our area.
Through the Pipeline Program, organizations sponsor individuals with no programming experience who are seeking a career change. At the end of the nine-month immersive experience, these individuals will be high-quality entry-level software developers in their sponsor organization.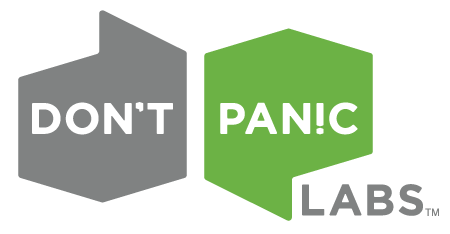 The Nebraska Dev Lab Pipeline Program takes a different approach to educating aspiring software developers.
With its thoughtfully constructed curriculum, the Pipeline Program provides a depth of learning not often found in typical undergraduate programs and code camps.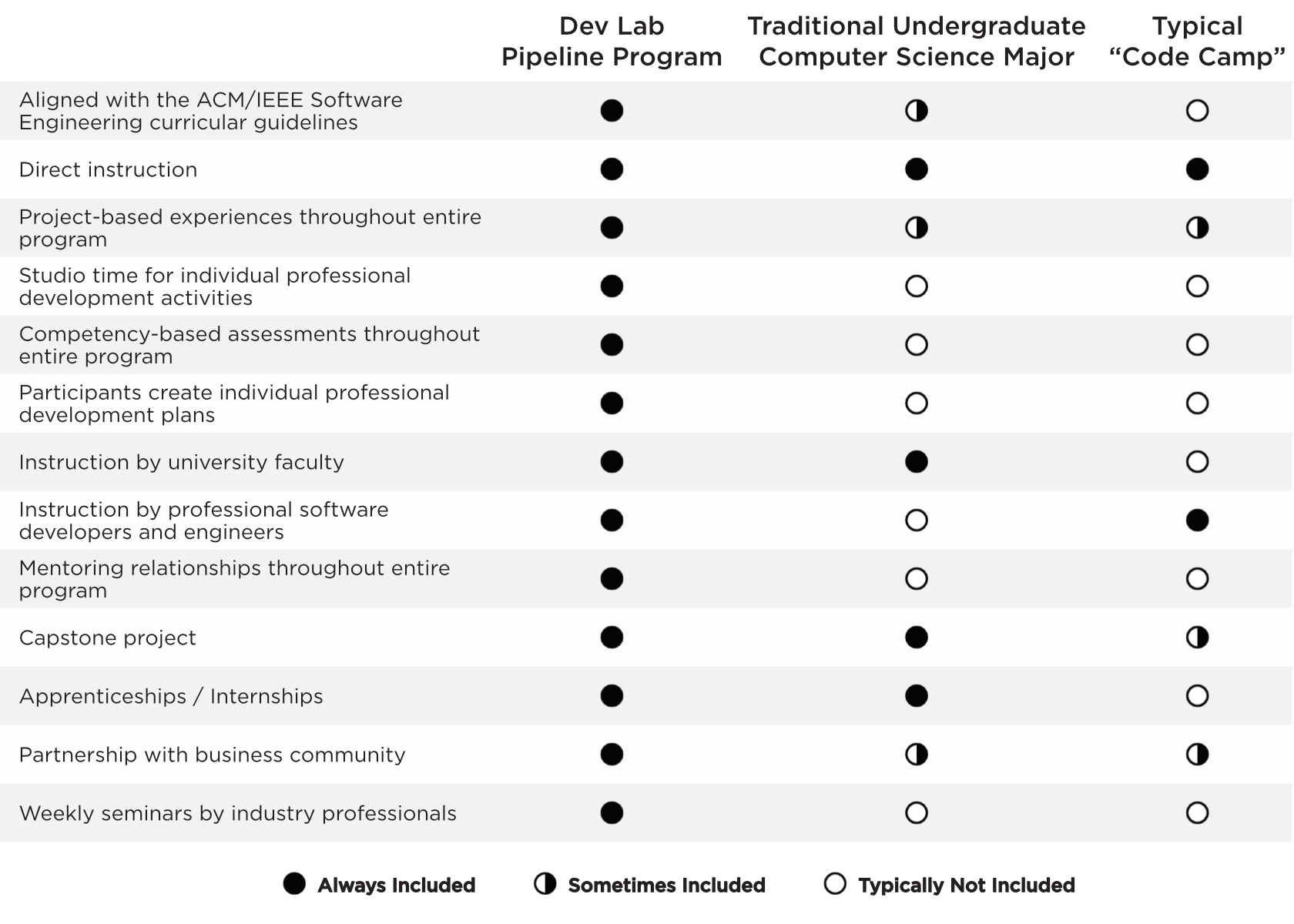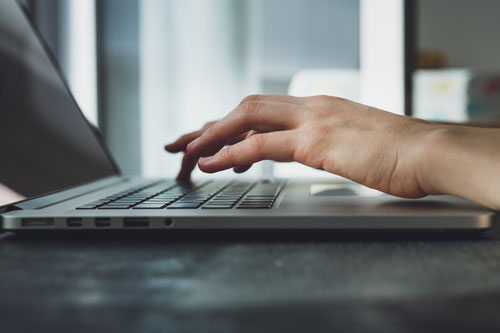 We are currently recruiting sponsor organizations for the next cohort. We will update this page as progress continues.

You can also follow Nebraska Dev Lab on
LinkedIn
or Don't Panic Labs on
Facebook
and
Twitter
for program updates.
Email devlab@dontpaniclabs.com if your organization would like to sponsor a participant.
If you have any questions, see our FAQs below.
What is Nebraska Dev Lab?
Nebraska Dev Lab is a partnership between Don't Panic Labs, a software development company in Lincoln, NE and Doane University. Its purpose is to offer innovative training programs that help address the shortage of software developers in the Lincoln and Omaha region.
What is the Pipeline Program?
The Pipeline Program is a nine-month program where participants are immersed forty hours a week with Don't Panic Labs for the majority of the program, and forty hours a week at their sponsor organization for the final eight weeks. It is an intensive, accelerated program designed to take an individual with no programming experience and train them to be a highly effective software developer.
Who are the sponsor organizations?
Sponsor organizations are companies in the Lincoln and Omaha area in need of software developers. These organizations commit to sponsoring a participant(s) in the Pipeline Program by paying the participant's program expenses as well as providing a wage for the duration of the program.
Sponsors provide their participants with a software development position upon the successful completion of the program. Some organizations may sponsor individuals already working for them. Others will be sponsoring individuals outside of their organization. In this case, organizations and participants will be paired as part of the application and selection process.
Who are the participants?
Participants are individuals sponsored by companies to be in the Pipeline Program. Some participants currently work in the company sponsoring them and are being retrained as software developers. Other participants do not currently work in the company sponsoring them and will be hired as software developers by that company upon completion of the program. These individuals will be paired with a sponsor company at the end of the application and selection process.
What are the qualifications for participants?
We have the goal of a 100% success rate. Therefore, candidates must be committed and motivated to completing the program and pursuing a software development career at their sponsor organization. Candidates must demonstrate they are problem solvers with the confidence, perseverance, creativity, independent learning ability, and teamwork/communication skills to do so effectively. Prior education/training/experience demonstrating problem-solving/reasoning abilities is a plus. Programming experience is not a requirement.
What is the application and selection process to be a participant?
The first step is to understand the purpose of the program and the role and qualifications of a participant. If an individual possesses the commitment, motivation, and problem-solving skills necessary to complete the program, and is available for the full nine months of the program on a full-time basis, that individual is invited to apply for the Pipeline Program. Invitations to apply can come from Nebraska Dev Lab, a sponsor organization, or a community organization aware of the program. If you need an invitation, please contact Nebraska Dev Lab.
The next step is to complete the application. After reviewing the applications, and possibly asking the applicants to complete a short survey and exercise, select applicants will be invited to a half-day workshop/interview at Don't Panic Labs approximately one month before the start of the program.
Shortly after the workshop/interview, participants selected for the program will be paired with a sponsor organization (if they are not already paired) and invited to participate. Formal agreements with their sponsor organization will be signed at that time. These will vary by the sponsor organization.
How much does it cost to sponsor a participant?
The cost of the Pipeline Program is $15,000 per participant. This amount covers seven months of full-time (forty hours per week) training where participants work with experienced development professionals. This breaks down to approximately $417/week, or $10/hour of training.
Compared to the costs of recruiting and training entry-level developers, the Pipeline Program is an amazing value and a great investment. Its price is also competitive with other training programs.
How much will sponsor organizations fund participants for living expenses during the duration of the program?
The amount will vary by sponsor, but the minimum amount is $14 per hour. Some sponsors may provide more.
Is health insurance provided to the participants for the duration of the program?
The availability of health insurance will vary by sponsor. Generally, a participant already working at a sponsor organization will maintain whatever benefits they have. A participant not employed at a sponsor organization may not be provided health insurance.
How many participant positions are available?
The program works in small cohorts of around ten participants. We are currently identifying organizations to sponsor participants.
It is anticipated that each cohort will have a mixture of participants who already work for their sponsor organization and participants who do not currently work for their sponsor organization.
What if I have additional questions?
151 N. 8th Street, Suite 350 Lincoln, NE 68508