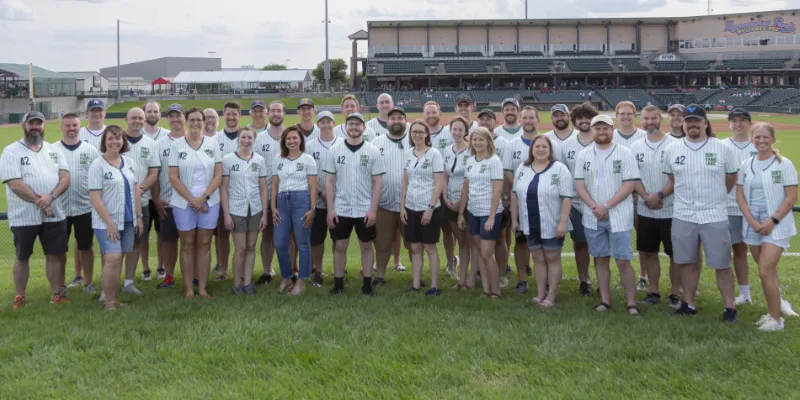 Don't Panic Labs Named One of Lincoln's "Best Places to Work" for 2023
Software product development company Don't Panic Labs was recognized as one of Lincoln's Best Places to Work at a ceremony at Haymarket Park on Thursday, June 15th. The company was recognized with the 2nd place award in the Medium-Sized Company category by Woods & Aitken LLP, the Lincoln Journal Star, and the Lincoln Human Resource Management Association.
Winning entries in the competition were based solely on employee survey results, which were evaluated and ranked by Quantum Workplace of Omaha, NE.
"We're honored to be included in such a great group of organizations," said CEO and co-founder Doug Durham. "Creating a place where all ideas are heard and growth opportunities are abundant doesn't happen automatically. Building and maintaining a healthy culture requires intentionality. I'm proud of all the work this team does every day to create such a vibrant, collaborative, and inclusive environment."